wild
herps
Craugastor crassidigitus
—
Slim-fingered Rain Frog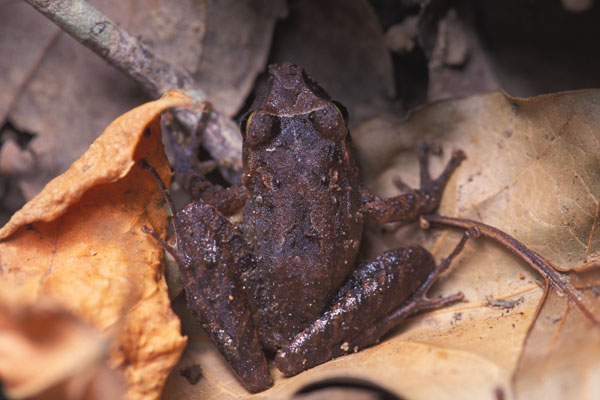 There are approximately a zillion species of small brown ground-dwelling frogs in Costa Rica, and at least a dozen in the Monteverde area, so it's not easy to pin down the species from a photograph. I'm not certain that I got this one right, so if you know better please let me know.
Rio Guayabo Trail, Cerro Gaital Natural Monument, El Valle de Antón, Coclé province, Panama
—
January 9, 2014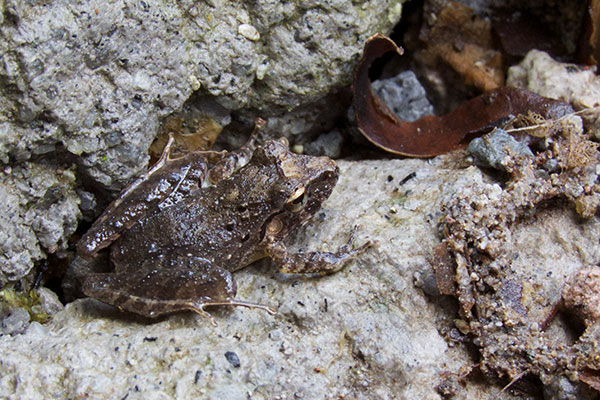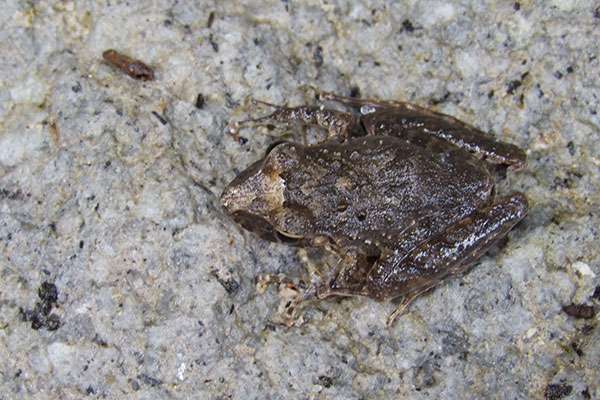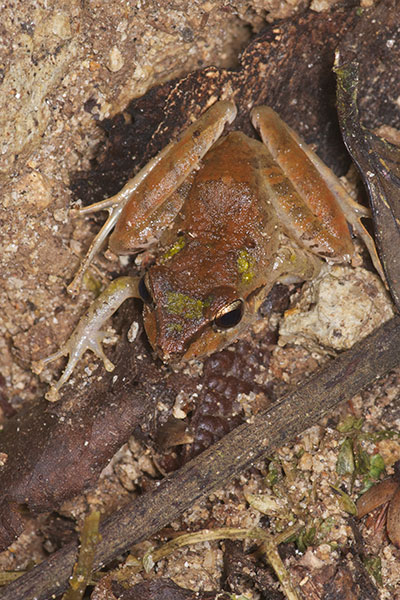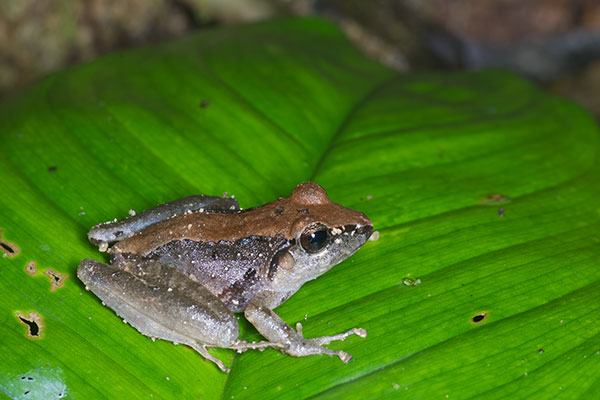 Mario Urriola of the El Valle Serpentarium identified these frogs (and several more we saw) as Craugastor crassidigitus. I think he said the first one was a female and the second one was a male, but I might have gotten that backwards.
Printed references: