wild
herps
Plestiodon gilberti
—
Gilbert's Skink
Subspecies I've seen: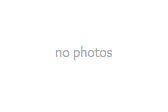 P. g. rubricaudatus
Western Red-tailed Skink
Plestiodon gilberti rubricaudatus
—
Western Red-tailed Skink
After a weekend of desert wildlife watching, we spent the night in a motel in Tehachapi, just west and uphill from the Mojave desert. While waiting for our travel companions in the morning, my wife and I took a walk around the block. Finding a piece of plywood in the grass, I had no choice but to look under it. Sure enough, there was a big, fat, red-headed Plestiodon gilberti, and me without my camera!
Printed references: