wild
herps
Espadarana prosoblepon
—
Emerald Glass Frog
Also known as:
Nicaragua Giant Glass Frog
This species has been classified in a variety of genera, including Centrolene, Centrolenella, and Cochranella.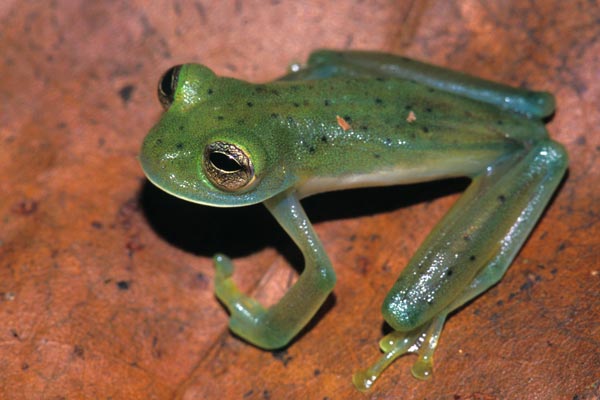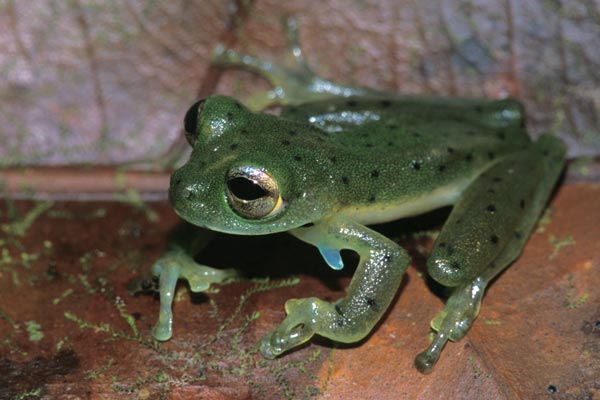 Glass frogs are small, typically arboreal frogs with translucent skin. There are many species, but we only found one on this trip.
The first frog pictured here is an adult female. The second one is an adult male. The male has grabbers on its arms called humeral spines that it uses to, well, grab the female for the purposes of, well, you know.
These frogs were photographed on a herping trip with GreenTracks. Here is a complete list of the species we found on this GreenTracks trip.
Printed references: