Species:
Eulamprus quoyii
Eastern Water Skink
February 10, 2003
Millaa Millaa Falls, Atherton Tableland, Queensland, Australia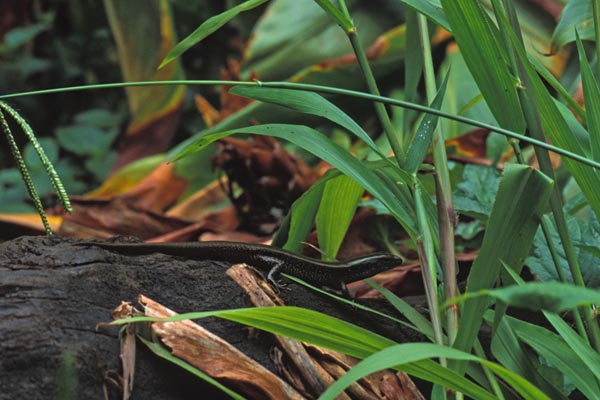 A pair of these medium sized glossy skinks were basking on this log near the lovely Millaa Millaa falls until I started focusing my camera in their direction. The larger one rushed off immediately, and its smaller pal here paused only briefly before joining it. How reptiles can hear the sound of a manual-focus lens focusing is one of life's little mysteries.
This skink was formerly included in the genus Sphenomorphus.
Here is a complete list of the reptiles and frogs I saw on this trip to Australia.
February 20, 2003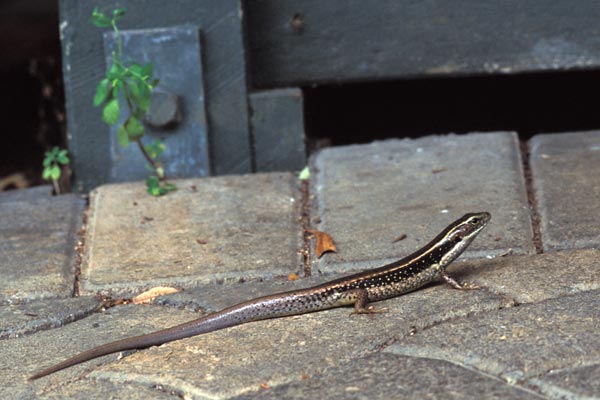 This skink is pictured a foot or two outside the door to our room at O'Reilly's guesthouse. Before I got this picture, the skink had twice taunted me by lounging there as we came out of our room, then dashing off before I could set up my camera. The third time I fooled it by going out the back patio door and sneaking around the building.