wild
herps
Emydura subglobosa
—
Jardine River Turtle
Subspecies I've seen:
E. s. worrelli
Worrell's Turtle
Emydura subglobosa worrelli
—
Worrell's Turtle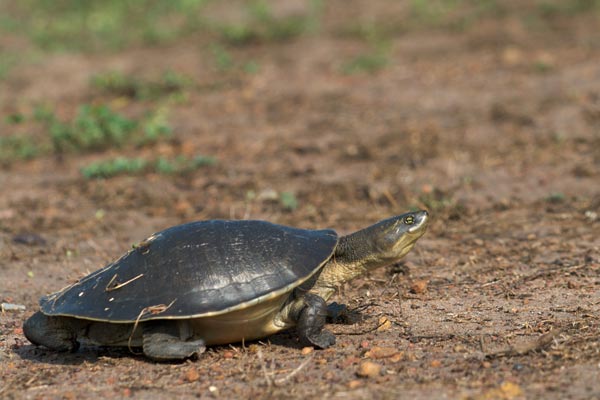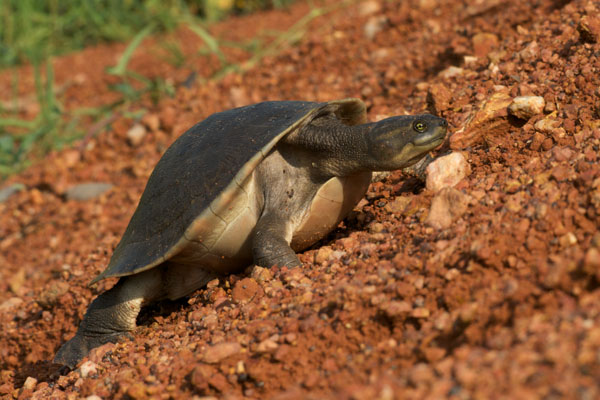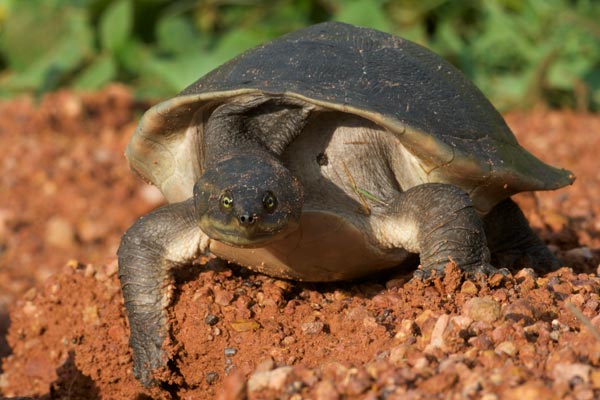 Just after the one rainstorm we experienced on our trip to Australia's Top End, we rushed over to Fogg Dam to see whether the rain would bring out some more wildlife. Sure enough, we saw two of these turtles lumbering around on the ground, after seeing none on earlier rain-free visits. Thanks to Scott Thomson on
iNaturalist
for identifying this turtle.
I've written up an account of this three-week trip to Australia here.
Printed references: