wild
herps
Furcifer lateralis
—
Jewelled Chameleon
Also known as:
Carpet Chameleon
Another in the too-long list of chameleons which avoided having its picture taken. I guess I'll just have to go back to Madagascar soon.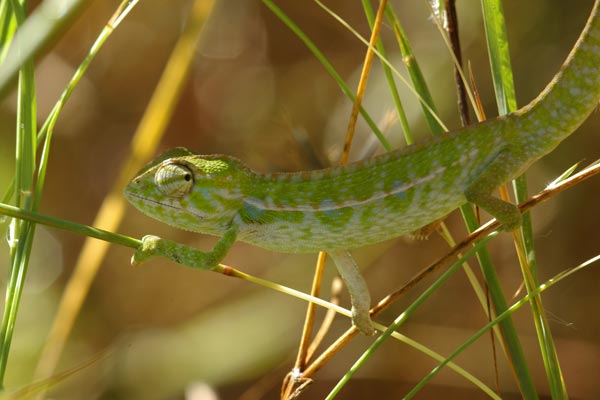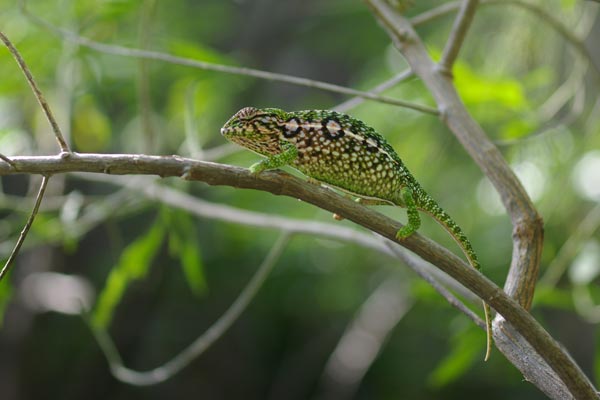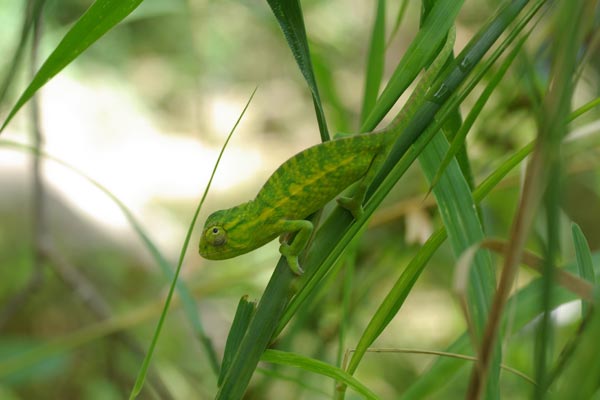 I went back, and I got pictures, just as promised. Not exactly "soon" though.
These chameleons vary in appearance from beautiful greens and yellows to outrageously colorful patterns. This species does well in degraded habitat and is considered a "follower of civilization".
Here is a list of all the reptiles and frogs I saw on this trip to Madagascar.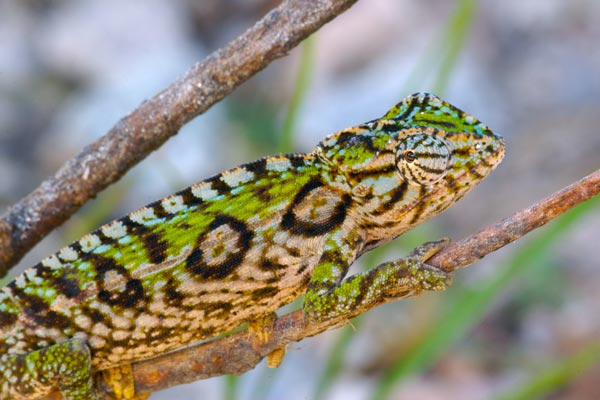 On the long drive from Ranomafana National Park north to Antananarivo, we stopped along National Route 7 for this beautiful chameleon crossing the road, and moved him over to safety.
Printed references: