wild
herps
Gephyromantis ceratophrys
—
Ranomafana Grainy Frog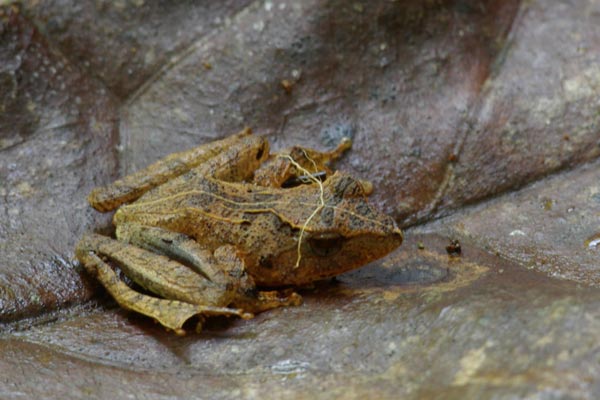 This is a small floor-dwelling species, very wiggly and jumpy. I chased it around for awhile before it stopped for a brief photo session.
Here is a list of all the reptiles and frogs I saw on this trip to Madagascar.
Online references:
Taxonomy and geographic distribution of Malagasy frogs of the Gephyromantis asper clade, with description of a new subgenus and revalidation of Gephyromantis ceratophrys by Miguel Vences, Jörn Köhler, Maciej Pabijan, Molly C. Bletz, Philip-Sebastian Gehring, Oliver Hawlitschek, Andolalao Rakotoarison, Fanomezana M. Ratsoavina, Franco Andreone, Angelica Crottini & Frank Glaw, Salamandra 53(1): 77-98.
Printed references: