wild
herps
Gonatodes concinnatus
—
Collared Forest Gecko
Also known as:
O'Shaughnessy's Gecko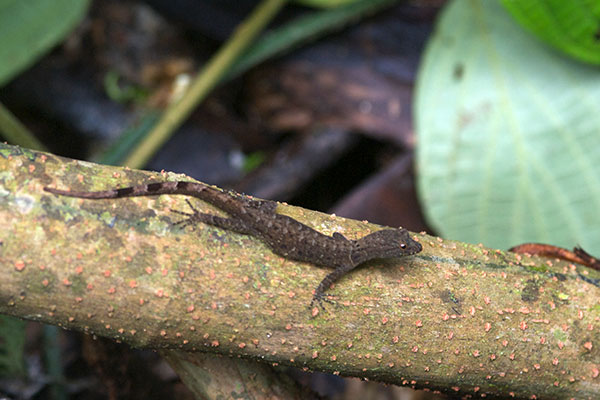 Gonatodes concinnatus
, unlike its very similar-looking cousin
Gonatodes humeralis
, is generally found on tree trunks well within the forest, not at forest edges or in human habitations. Consequently they are seen significantly less often, except of course by the people hiking in the forest looking for herps.
Here is a complete list of the herps I saw in the wild on my 2013 MT Amazon Expeditions trip.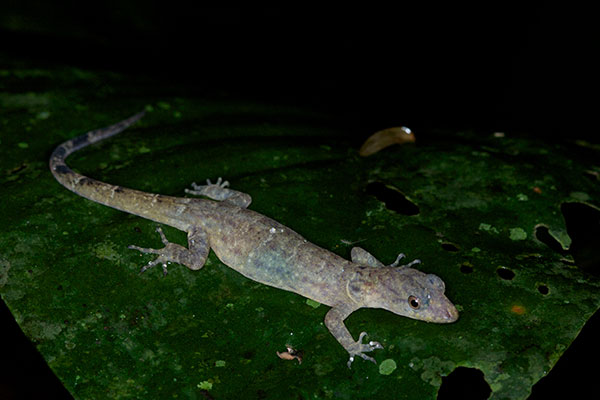 Like several other diurnal Amazonian lizards, these geckos can often be found sleeping at night on large flat leaves. Often they exhibit very pale colors when doing so. I'm thinking this one might be a gravid female, with that darker gray/blue area being an egg.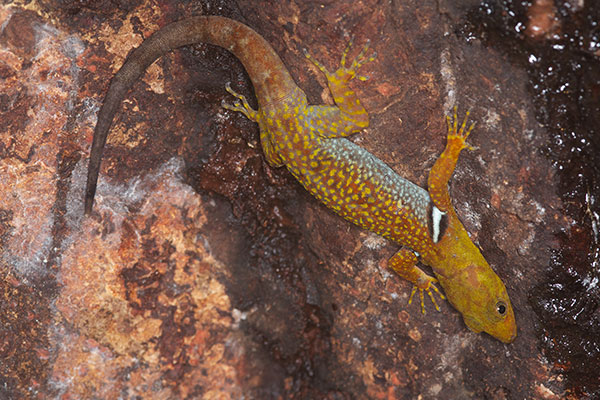 Here's a male showing off his bright breeding colors. He was in this awkward-looking position on a large tree trunk at night.
Printed references: