Species:
Gambelia copeii
Cope's Leopard Lizard
June 19, 2012
near Campo, San Diego County, California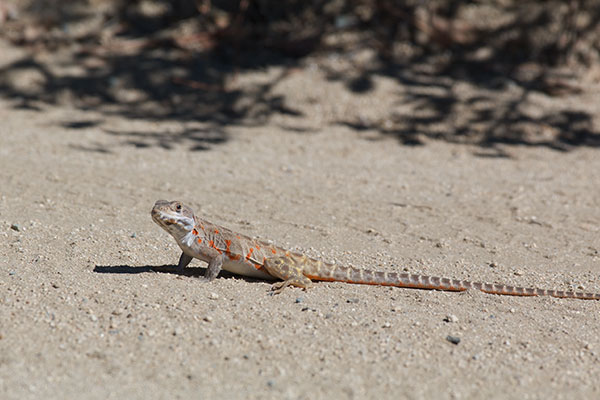 These lizards live mostly in Baja California, with just a teeny weeny little piece of range in southern California, much of it in view of the U.S./Mexico fence line. As I had been warned, these lizards are quite wary, and approaching them closely for photographs is a challenge. I was lucky to sneak up close enough to this adult female with her breeding-season orange splotches to get this photo.