wild
herps
Gonocephalus doriae
—
Doria's Angle-headed Lizard
Also known as:
Doria's Anglehead Agamid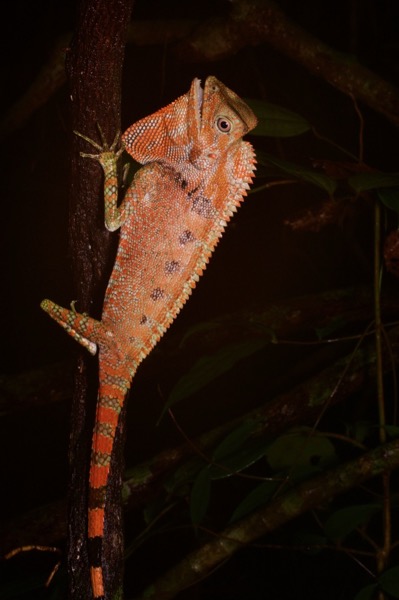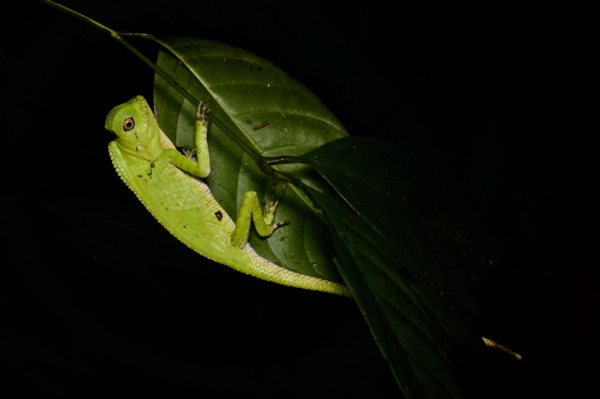 I had thought the green one I saw the previous night was easy to notice, but I'm pretty sure I would have seen this orange one clearly in the dark of night even without my flashlight. The green one here is a cute li'l youngster.
Members of this species are purported to rapidly change color from green to orange and vice-versa, though each of the ones I saw steadfastly maintained its original color.
Online references:
Printed references: