wild
herps
Eremiascincus douglasi
—
Orange-sided Bar-lipped Skink
This species was previously classified in
Sphenomorphus
and then
Glaphyromorphus
before it was moved to
Eremiascincus
by
Mecke et al in 2009
.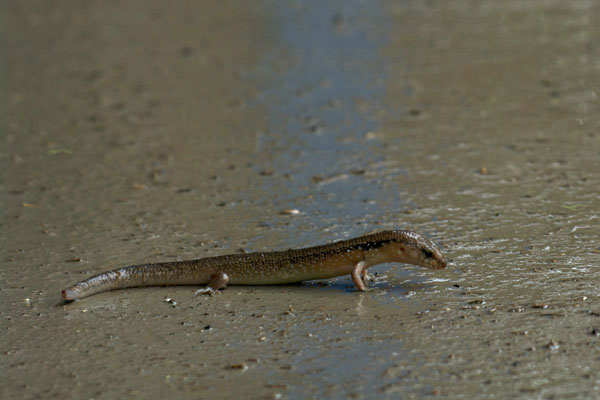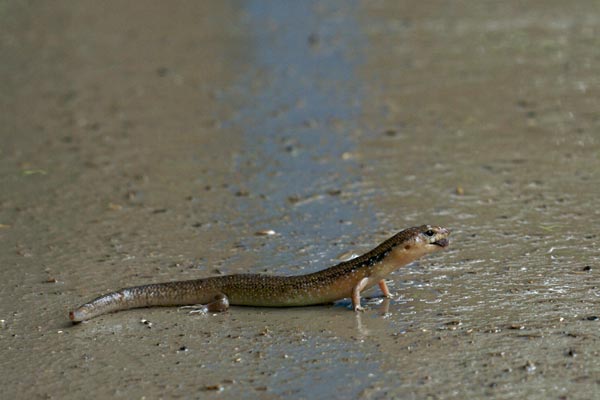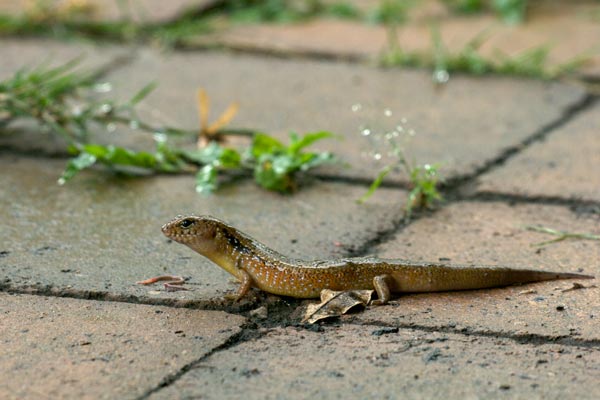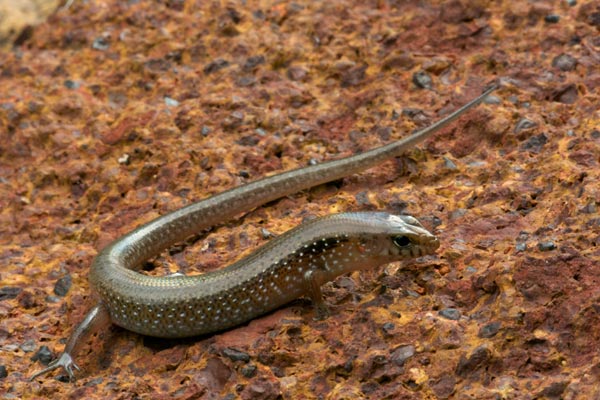 We experienced our only rainstorm of this trip one afternoon while we were cooling our heels in our room at
Eden
. Within five minutes of the storm starting, these skinks were popping up all around the yard to gobble up small bugs that had apparently been scared up by the water.
Thanks to Stewart Macdonald and Richard Reams for identifying these skinks as G. douglasi. I had initially misidentified them as G. isolepis.
I've written up an account of this three-week trip to Australia here.
Printed references: