wild
herps
Gekko monarchus
—
Spotted House Gecko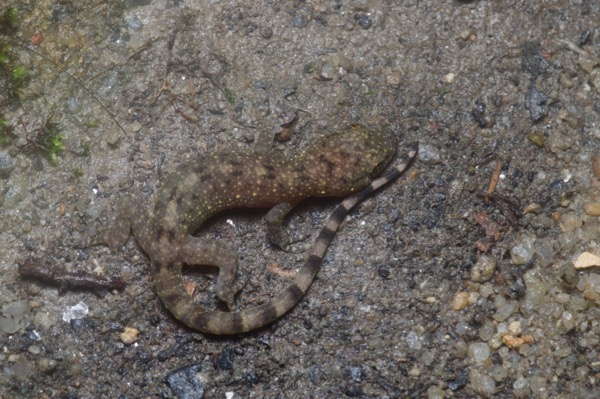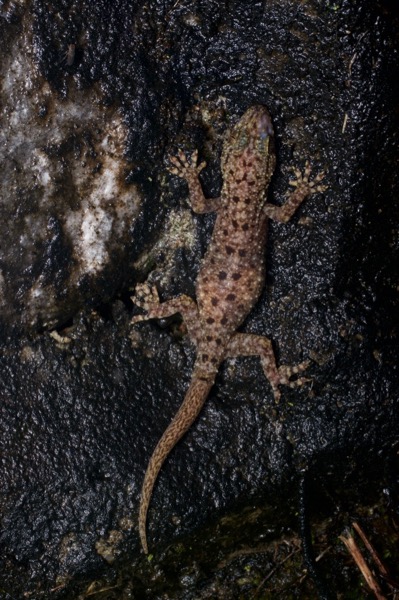 This one from a few days later was still not a fully grown adult, but it was quite a bit older and larger.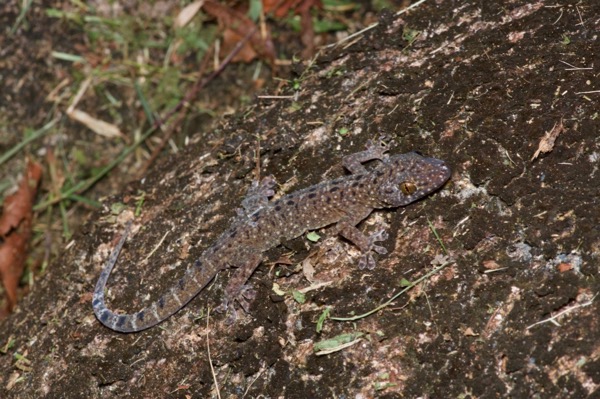 This gecko was nearly invisible as it hugged the surface of a large boulder.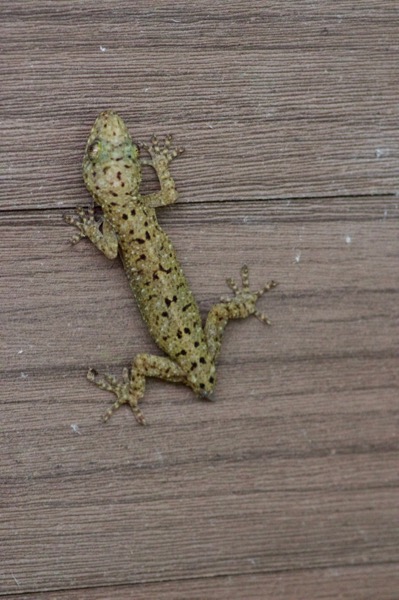 This tiny baby gecko has already lost its tail. You'd think life on our cabin wall would be cozy and safe.
Printed references: