wild
herps
Gyalopion quadrangulare
—
Thornscrub Hook-nosed Snake
Some other names for this species:
Thornscrub Hooknose Snake, Desert Hook-nosed Snake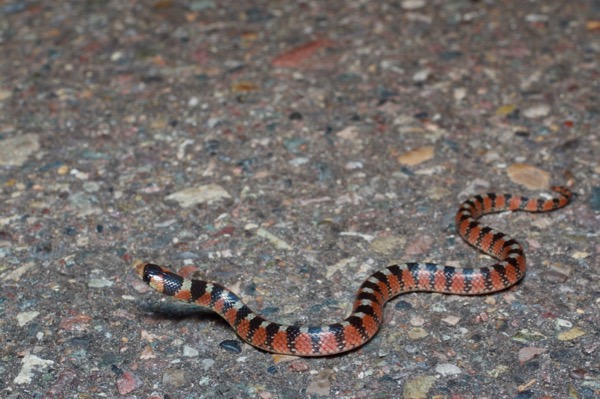 This beautiful little snake's range just barely reaches north into a small section of extreme southern Arizona, south of Tucson. Basically, there is one road parallel to the border where these snakes can be found in Arizona, and many a U.S. herper has driven many an hour in the hopes of finding one of these gems. I have driven that road hopefully a few times, with no luck. But here in the meat of their range, they are quite common.
Online references:
Printed references: