wild
herps
Gehyra versicolor
—
Variable Dtella
Some other names for this species:
Eastern Tree Dtella
These geckos are found throughout much of Australia, and are very common around human habitation. Several of them were frolicking on the outside walls of the motel room our friends Martin and Julia were staying in on our second night in Australia. I knew the geckos were common, and didn't bother delaying our goodnights to snap a few photos. Of course, we never saw another in our three week trip.
Here is a complete list of the reptiles and frogs I saw on this trip to Australia.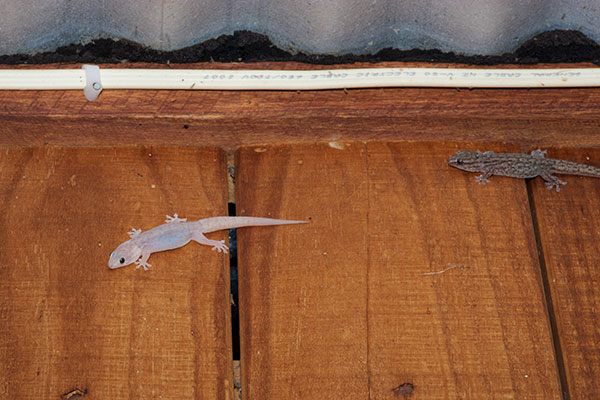 Fortunately I didn't have to go my entire life regretting the missed opportunity in Alice Springs to photograph this species. Eastern Tree Dtellas were also the go-to choice for resident "house geckos" in Glen Helen Resort. I don't know why one is so much lighter and one is so much darker. Please email me if you do know!
Online references:
Printed references: