wild
herps
Heloderma horridum
—
Beaded Lizard
Also known as:
Mexican Beaded Lizard
Reiserer, Schuett, and Beck
elevated the four subspecies of Heloderma horridum to full species in 2013
, partly based on molecular evidence and partly based on a philosophical rejection of the concept of subspecies. I don't have a good sense of how much this proposed change has caught on, but I'm sticking with the subspecies for now since that's what The Reptile Database uses.
Subspecies I've seen: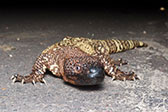 H. h. exasperatum
Rio Fuerte Beaded Lizard
Heloderma horridum exasperatum
—
Rio Fuerte Beaded Lizard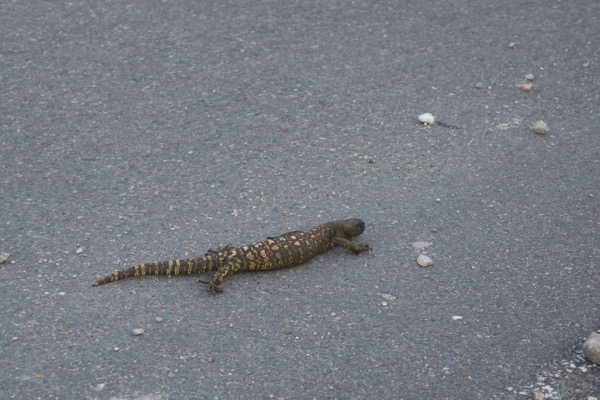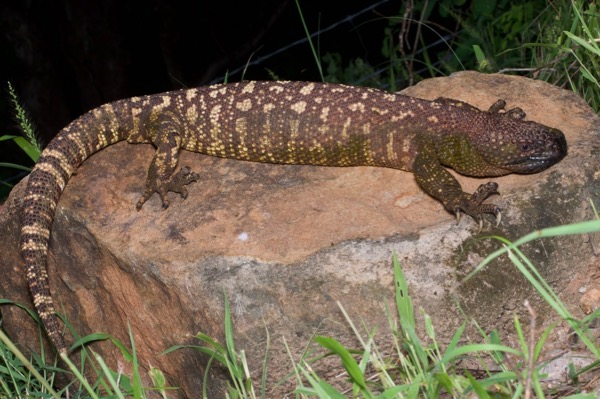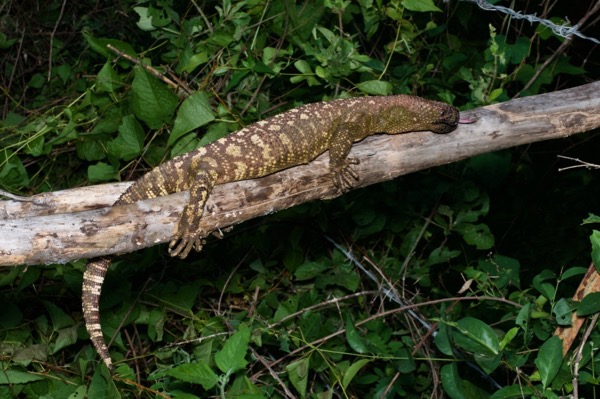 This is the Big Game of herping in Mexico. Matt, who had been to this area about a dozen times in the past, assured us that we would find one. But we didn't see one on our first night of road-cruising in Beaded Lizard territory, and Andrew and I were starting to worry that maybe we would be the first herpers ever to miss out on this charismatic megafauna of the Tropical Deciduous Forest. Perhaps we needn't have panicked quite so quickly, as we found this fine fellow on our second night, cruising down the road at dusk.
It turned out that this particular specimen was perhaps a tad less fine than your average Beaded Lizard, due to the disgustingly smelly greenish glop smeared on the side of its head. But let's just ignore that, OK?
Also, you might wonder whether this lizard helpfully cooperated for photos by climbing up on a rock and then on a log. Let me assure you that it did not.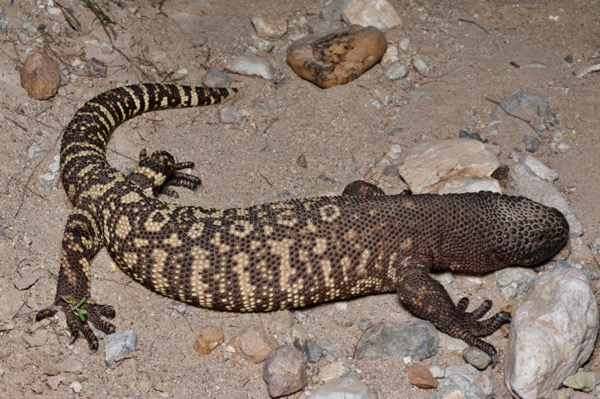 Beaded Lizard #2 had no disgusting green stinky smear on its head, so that was an improvement.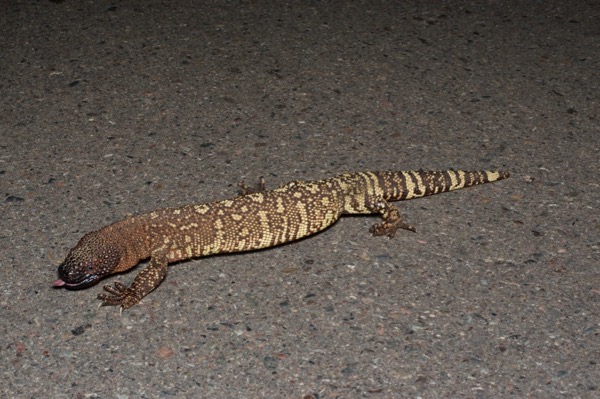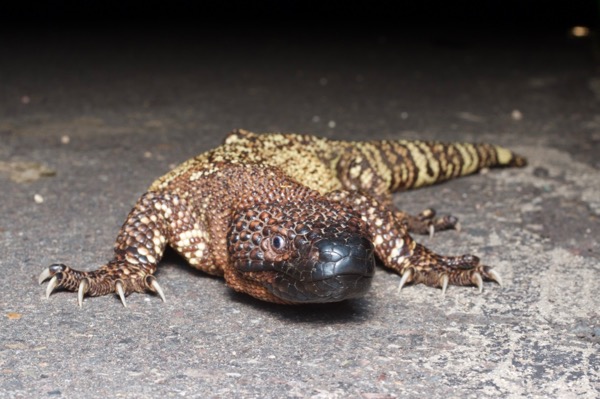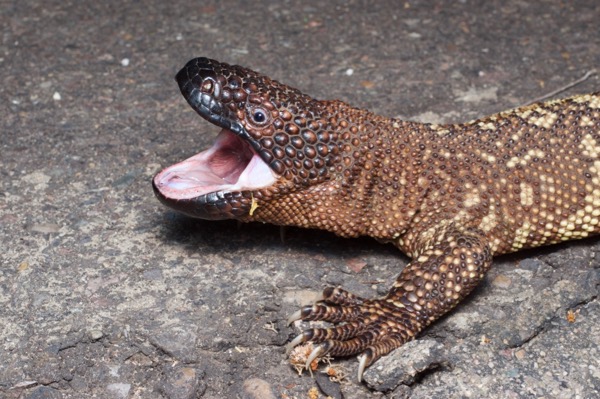 Beaded Lizard #3 was the best one yet. It was not only green-smear-free, but also willing to look ferocious by gaping.
Online references:
Printed references: