wild
herps
Hemiergis initialis
—
Western Earless Skink
Subspecies I've seen: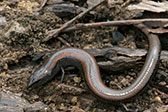 H. i. initialis
Southwestern Earless Skink
Hemiergis initialis initialis
—
Southwestern Earless Skink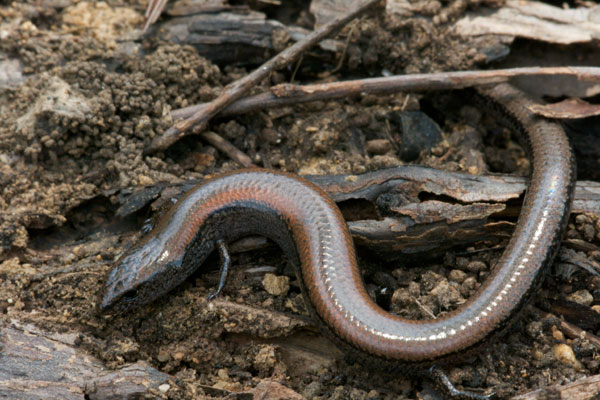 This skink was the only lizard I saw in a couple of hours in the morning at Western Australia's oldest National Park, which seems downright un-Australian. It was under a rock, and looked to me more like one or our local
slender salamanders
than a lizard.
I've written up an account of this three-week trip to Australia here.
Printed references: