wild
herps
Hemidactylus lankae
—
Sri Lankan Termite Hill Gecko
Also known as:
Sri Lanka Leaf-toed Gecko, Termite Hill Gecko
Thes Sri Lankan geckos were formerly considered to be part of
Hemidactylus triedrus
, and the current status of
H. lankae
as presently defined is
at the very least shaky
.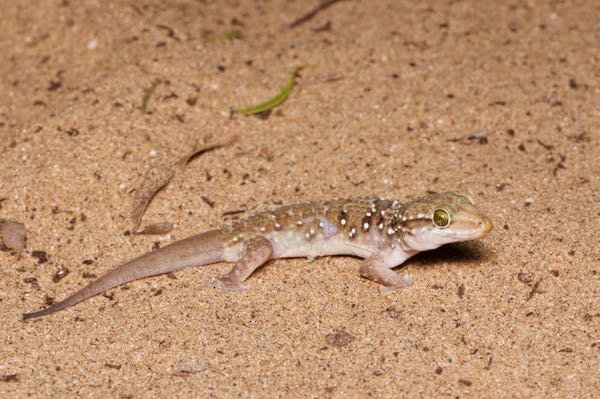 We found this chubby terrestrial gecko as it crept across a dirt road at night. This species likes to hang out in termite mounds and eat termites, which is certainly convenient.
Online references:
Printed references: