wild
herps
Boana rufitela
—
Red-webbed Treefrog
Also known as:
Scarlet-webbed Treefrog, Canal Zone Treefrog
This species was
until 2017
placed in the genus
Hypsiboas
.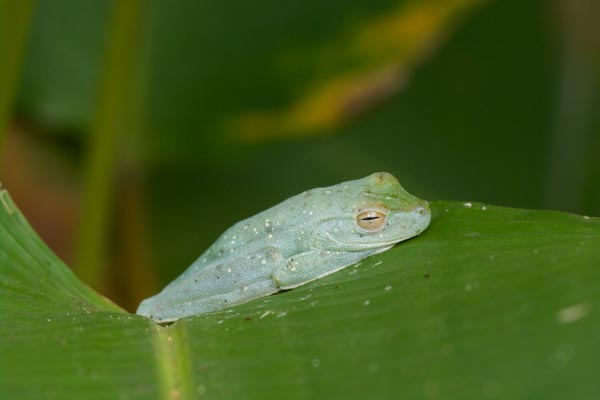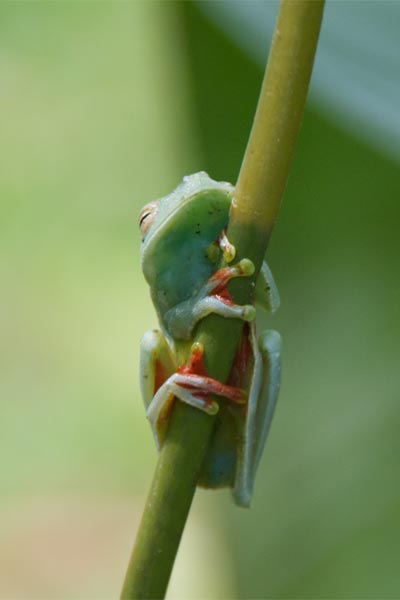 This frog was daysleeping in plain sight near the dining room at Evergreen Lodge. We eventually woke it up to clearly see how it earned the name "Red-webbed Treefrog".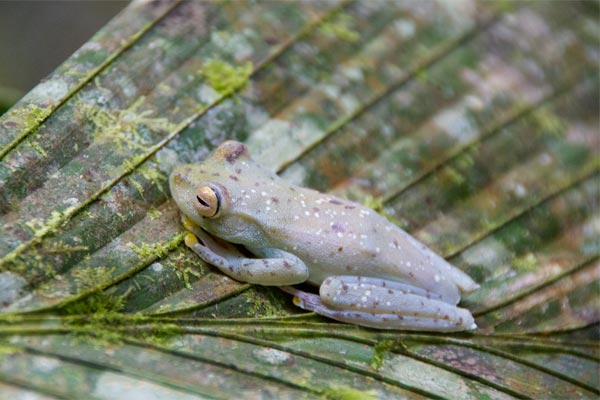 The next day, we found another of these sleepy frogs. This one rested on a beautifully colored and stained palm frond along the edge of a side channel of the Tortuguero river.
Printed references: