wild
herps
Hyperolius viridiflavus
—
Common Reed Frog
Subspecies I've seen: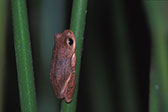 H. v. glandicolor
Common Reed Frog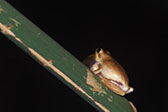 H. v. viridiflavus
Common Reed Frog
Hyperolius viridiflavus glandicolor
—
Common Reed Frog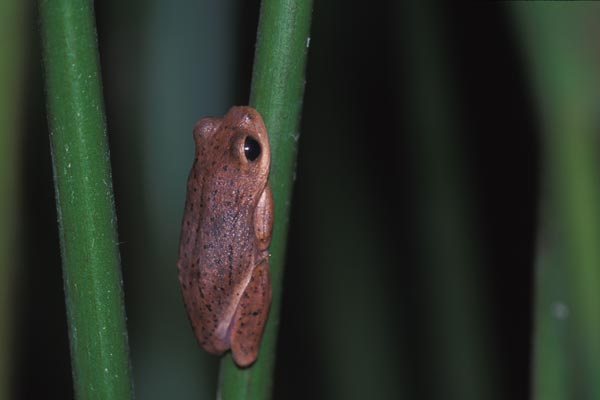 Tortilis Camp had a small stream running near the reception area that briefly widened into a small pond full of reeds and treefrogs. I heard them the first night we stayed there, and took some flash pictures, of which this was the clearest.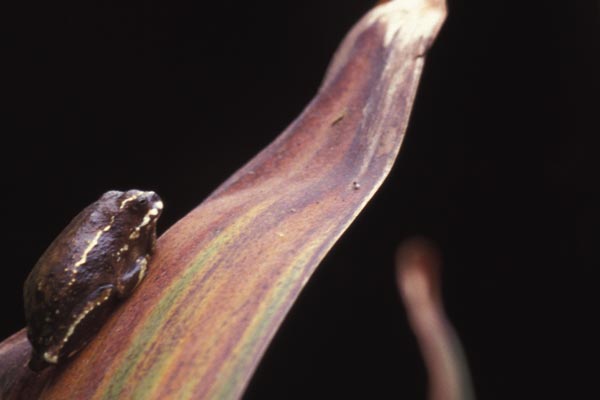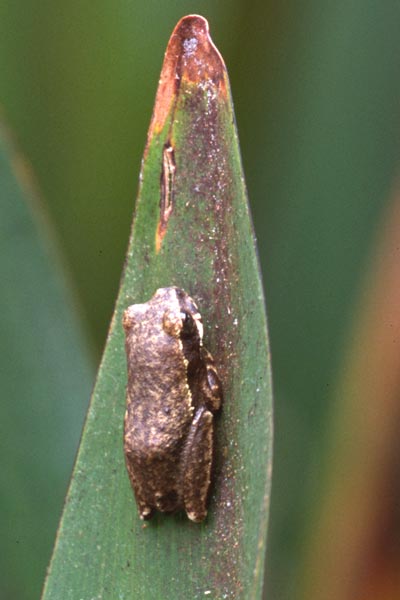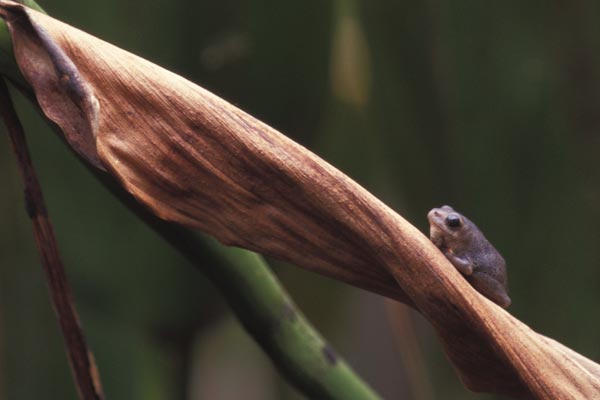 The next day I undertook a more thorough inspection of the reeds and saw that there were festooned with many treefrogs indeed. Note the wide range of colors from light yellow to nearly black.
Schiøtz's book explains the complex nature of the species group Hyperolius viridiflavus, and he uses names for populations without making claims as to whether they should be considered subspecies or even distinct full species. To fit in with the more rigid taxonomical structure of my web site, I've chosen to list these two populations viridiflavus and glandicolor as subspecies.
Many thanks to Dr. Robert Drewes for identifying these frogs. Dr. Drewes referred to this population as Hyperolius glandicolor rather than Hyperolius viridiflavus glandicolor.
Hyperolius viridiflavus viridiflavus
—
Common Reed Frog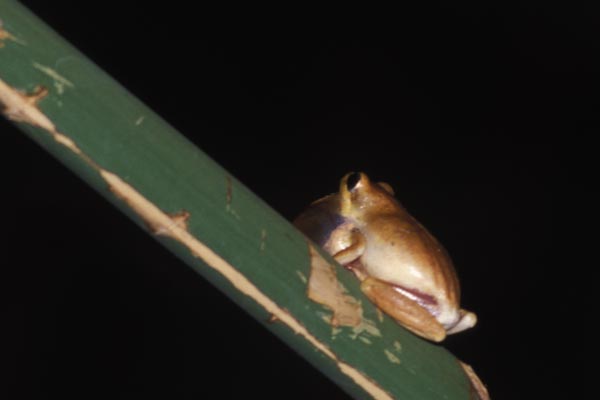 These small treefrogs were sharing some ponds on the grounds of this camp with some
toads
. By day they were well-hidden, and I couldn't find them at all. At night they were calling loudly and often. The call was a short, bell-like "ting", repeated every few seconds. Each individual's call was a slightly different pitch, making for a beautiful combination when many of them were tinking together. Each calling frog was perched on a reed or branch, between 6 inches and a few feet above the water.
Many thanks to Dr. Robert Drewes for identifying this frog.
Printed references: