wild
herps
Hemidactylus angulatus
—
West African House Gecko
These geckos in the Caribbean were for awhile considered a distinct New World species, H. haitianus. More recently, DNA studies have shown insufficient differences between the Caribbean populations and the West African populations, so the Caribbean populations are now considered the same species as those in West Africa.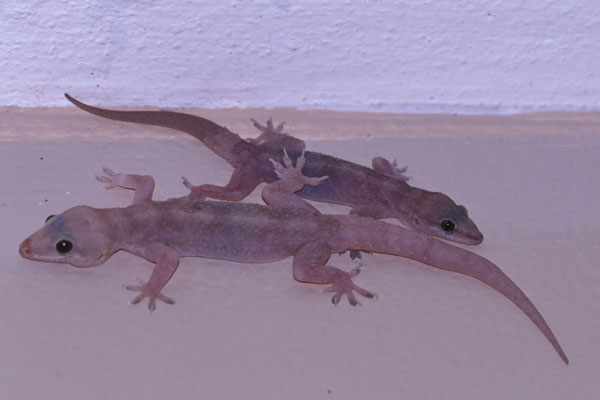 The appearance and behavior of these geckos are very similar to the much more widespread
Wood Slave
, and initially I had misidentified these as that species. Miguel Rodríguez kindly pointed out the error of my ways. Thanks Miguel!
Printed references: