wild
herps
Kinosternon sonoriense
—
Sonora Mud Turtle
Subspecies I've seen: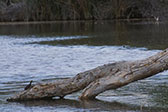 K. s. longifemorale
Sonoyta Mud Turtle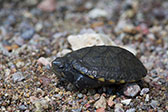 K. s. sonoriense
Desert Mud Turtle
Kinosternon sonoriense longifemorale
—
Sonoyta Mud Turtle
Quitobaquito Spring is a rare oasis in the extremely dry southern Arizona desert. This highly endangered subspecies is only known to exist at Quitobaquito Spring and in Mexico just south of the spring.
We saw several turtle heads sticking out of the water, but this was the only turtle brave enough to leave the water while we were watching. It was a considerable distance away though, making for a somewhat scenic photo but not a very identifiable one. Fortunately, there's only one type of turtle at this location so identification was easy.
Kinosternon sonoriense sonoriense
—
Desert Mud Turtle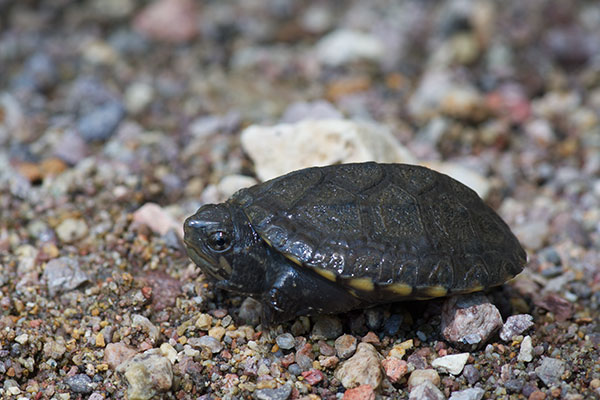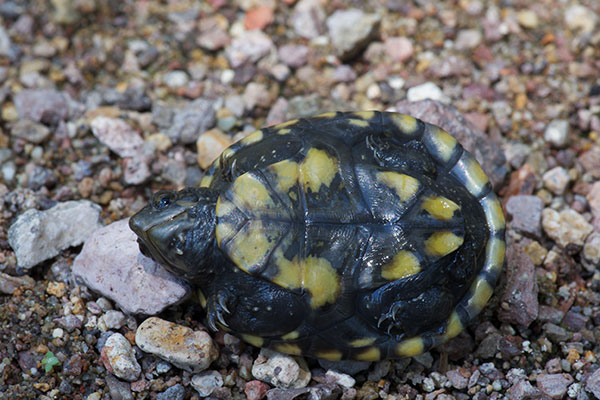 I spotted this tiny hatchling turtle in a shallow pond edge, but it dove to the mucky bottom before I could get a photo in situ. I easily found it and moved it to dry land for a couple of shots, then put it gently back into the water hoping that it would remain visible for a few moments. It had other ideas, and quickly disappeared into a deeper part of the pond.
Printed references: