wild
herps
Leptobrachium abbotti
—
Lowland Litter Frog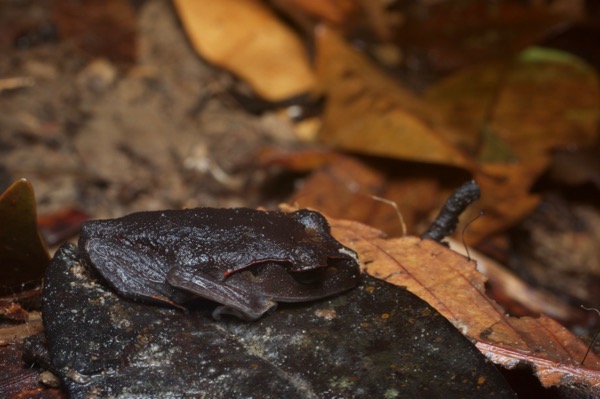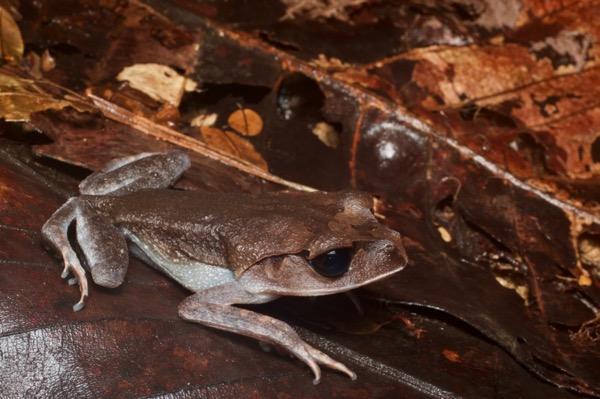 Like the other members of the frog family Megophryidae, Lowland Litter Frogs prefer camouflage and playing dead over trying to escape. They are not very fast, as you might guess from their giant heads and tiny legs.
My Travelogues and Trip Lists page includes a complete list of the herps I saw in the wild on this trip to Malaysia, as well as a travelogue of the trip.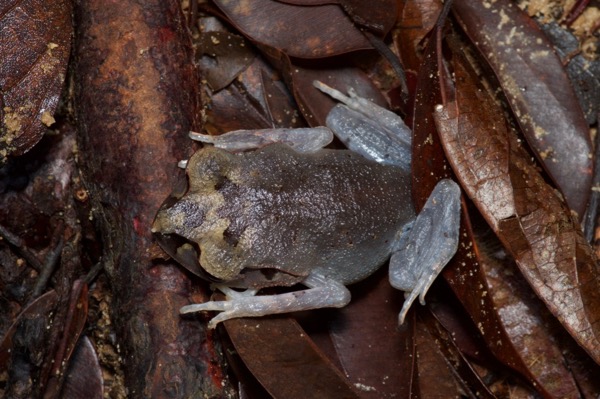 Leptobrachium frogs sit high on the forest floor, awaiting passing prey. When disturbed they flatten down like this. I suppose if I waited long enough it might rise up again, but the frog had more patience than I did.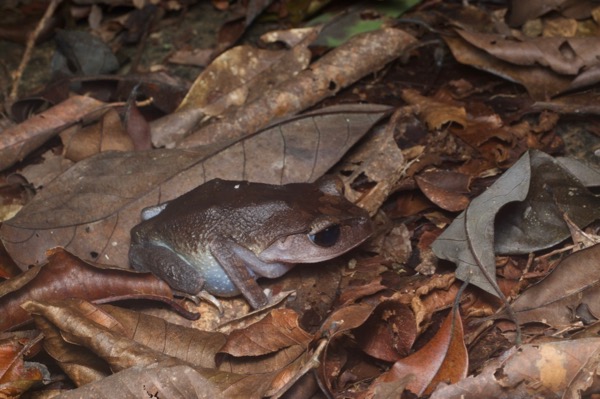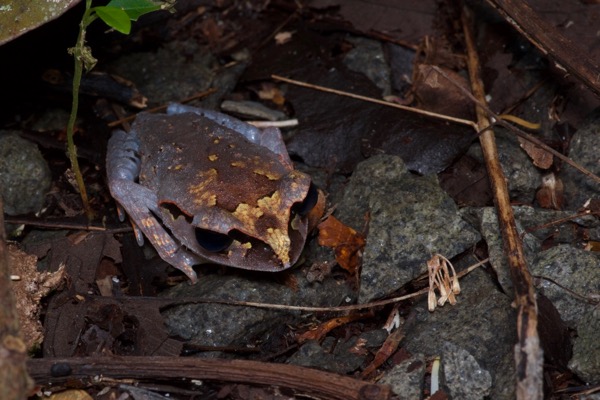 Two more hunkered-down frogs from the next year. You have to be either really lucky or really patient or both to get a photo of one of these frogs in its fully alert, raised posture.
Online references:
Printed references:
Inger, R. F., Stuebing, R. B., Grafe, T. U., Dehling, J. M. 2017. A Field Guide to the Frogs of Borneo, Third Edition
Wahab, T. B., Das, I., Min, P. Y., Haas, A. 2014. A Photographic Guide to Frogs of Kubah National Park