wild
herps
Litoria bicolor
—
Northern Dwarf Tree Frog
Also known as:
Dwarf Tree Frog, Northern Sedgefrog, Northern Dwarf Treefrog, Green Reed Frog, Lined Grass Frog, Pandan Frog, Bicolored Grass Frog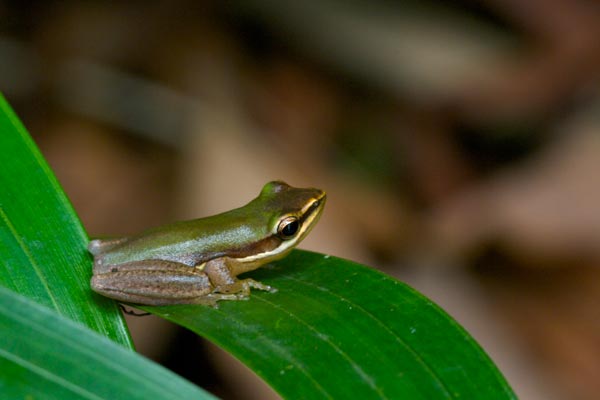 This pretty little frog was the only frog we saw in the immediate Darwin area, partly because the wet season rains had not yet begun.
I've written up an account of this three-week trip to Australia here.
A couple of days later the first real storm of the season hit in the middle of the afternoon, and the frogs started popping out. This one was just outside of our room at the
Eden Bed and Breakfast
.
Printed references: