wild
herps
Lampropeltis californiae
—
California Kingsnake
We watched this snake by flashlight for quite awhile as it explored the bushes and rocks near the side of the road. It seemed completely disinterested in the four of us watching it, even when it tasted our shoes with its tongue.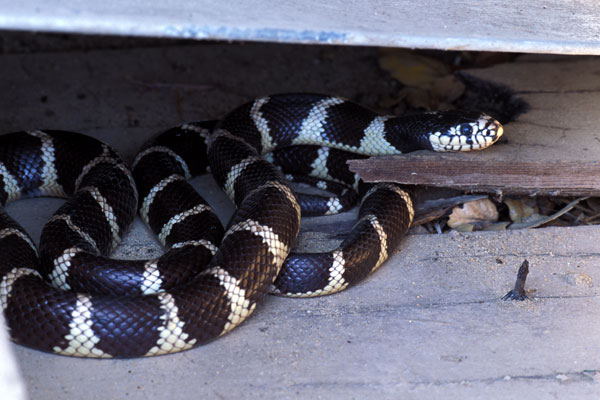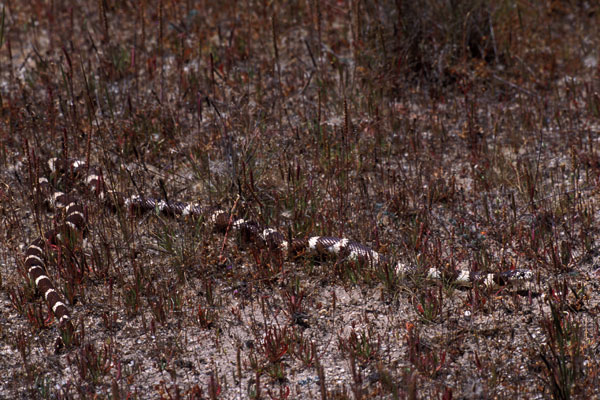 I set out this day hoping to find an adult
Blainville's Horned Lizard
, following directions from a correspondent who had recently seen one there. I saw no horned lizards, but I found three adult kingsnakes instead. One (not pictured here) was slithering across the trail into bushes; another (first picture above) was foraging around a partly collapsed abandoned building; the last (second picture above) was slooooowly making its way across an open field. Kingsnake bonanza!
This large kingsnake was coiled up tightly just off the Cerro Alto trail. It was perhaps six feet long, but I didn't disturb its beauty rest for a measurement.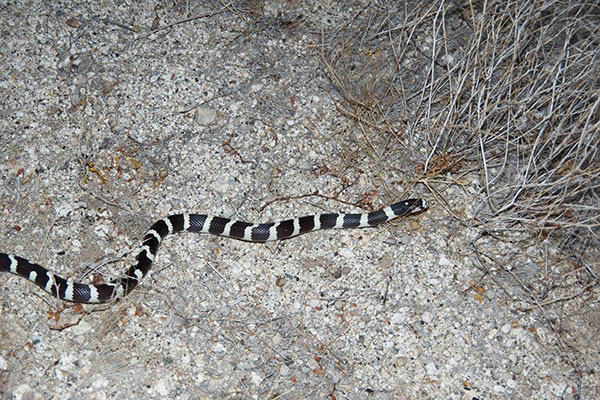 I hadn't seen a king snake in a while, so it was nice to find this youngster shortly after dark.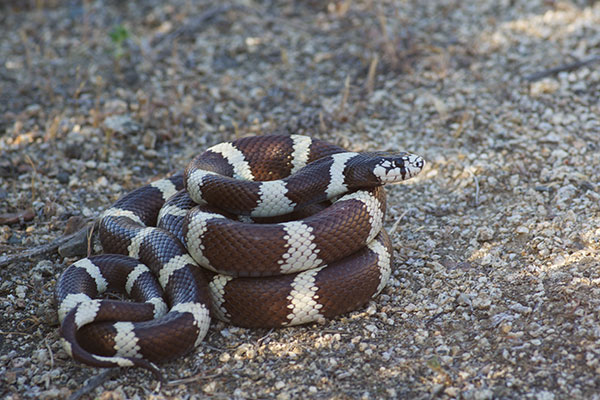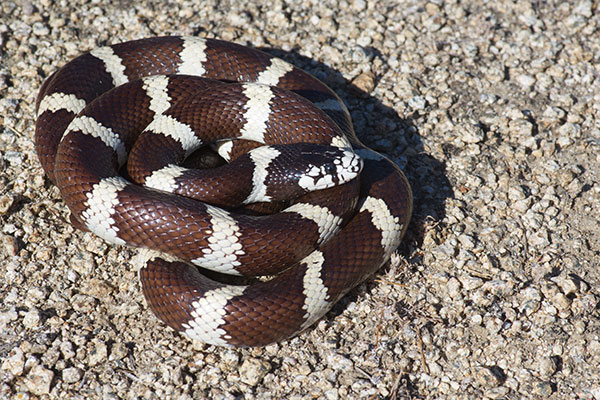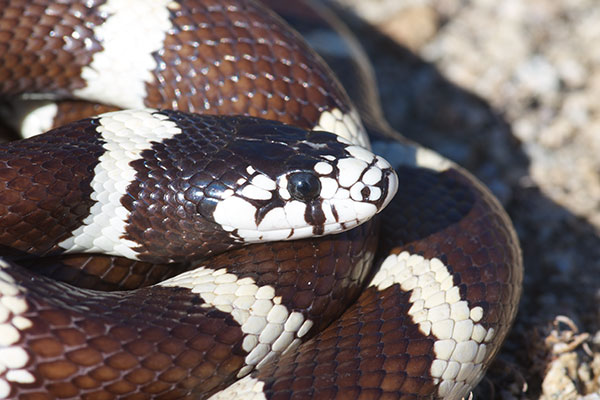 This beautiful snake was stretched out across the pavement in the late afternoon as we headed down the hill to our scheduled dinner time at Meling Ranch. We had left sufficient room in our schedule to fit in a nice snaky photo session without being late for dinner.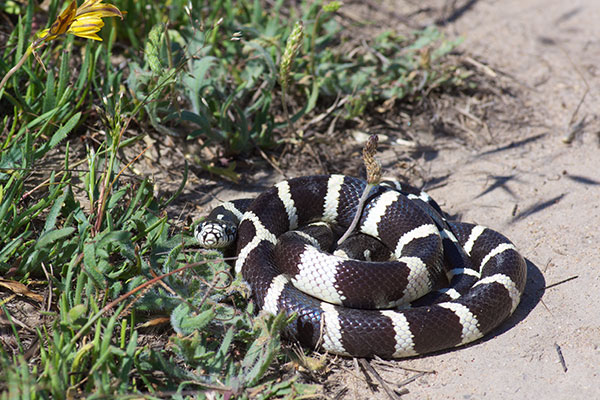 I hadn't seen a kingsnake at Fort Ord in several years, so it was nice to come across this handsome young snake on a sandy trail.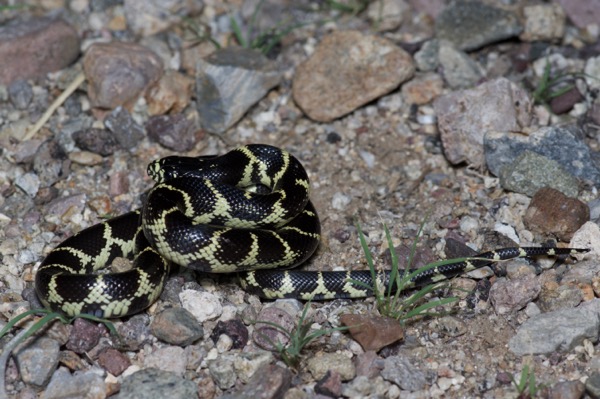 This little guy looks pretty much exactly the same as a young
Desert Kingsnake
. According to range it should be a California Kingsnake, but some people reasonably disagree with the idea that these are distinct species anyway.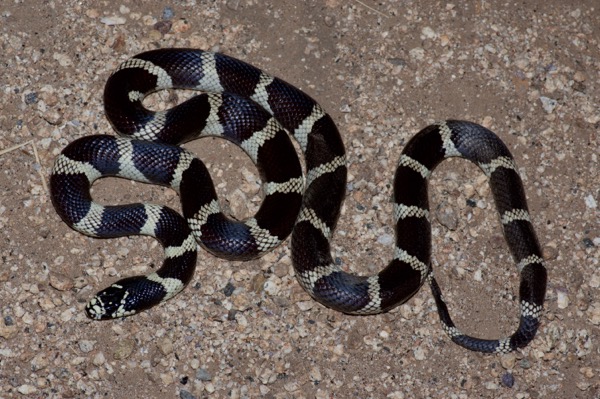 Hey look, a kingsnake that sat still for a few minutes!
Printed references: