wild
herps
Leiocephalus carinatus
—
Northern Curly-tailed Lizard
Some other names for this species:
Northern Curlytail Lizard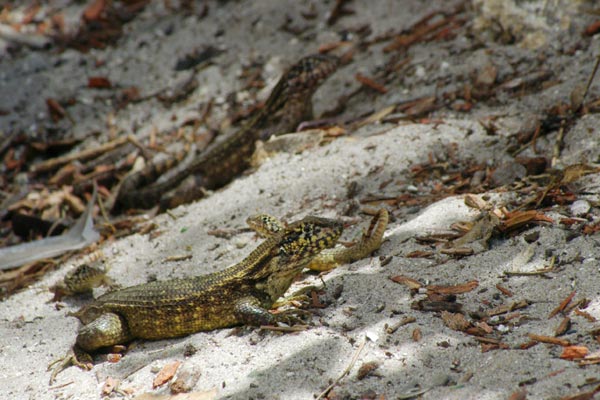 This species is native to the Bahamas, but has become established in parts of Palm Beach County and Miami-Dade County in southeastern Florida. This little family of two adults and two juveniles resided just next to a dumpster in a suburban campground. I think some of the other campers must have wondered about my mental state when they saw me slowly creep nearer and nearer to the dumpster, gripping my tripod.
Printed references:
Bartlett, R. D., Bartlett, P. B. 1999. A Field Guide to Florida Reptiles and Amphibians
Crother, B. I. (ed.) 2017. Scientific and Standard English Names of Amphibians and Reptiles of North America North of Mexico, with Comments Regarding Confidence in Our Understanding, Eighth Edition
Schwartz, A., Henderson, R. W. 1991. Amphibians and Reptiles of the West Indies: Descriptions, Distributions, and Natural History