wild
herps
Ranoidea chloris
—
Red-eyed Treefrog
Also known as:
Southern Orange-eyed Treefrog, Australian Red-eyed Treefrog, Red-eyed Green Treefrog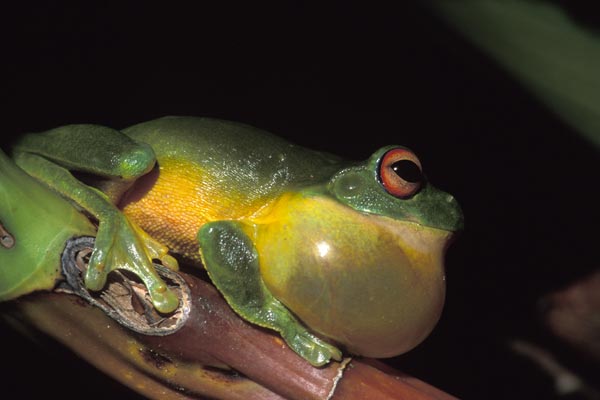 This frog was desperately seeking female companionship in, on, and near a metal water tank that was already teeming with tiny froglets, perhaps the result of one of this frog's earlier dalliances.
Here is a complete list of the reptiles and frogs I saw on this trip to Australia.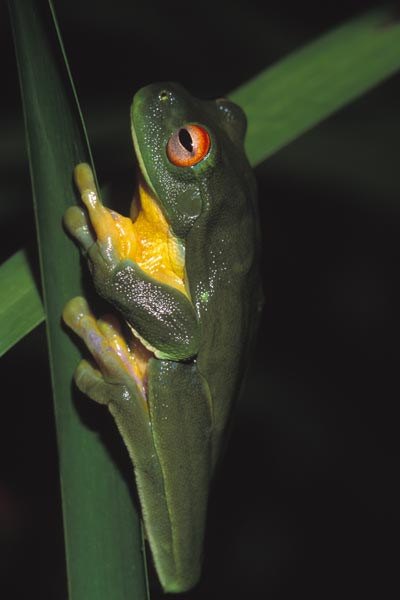 These frogs have very loud and distinctive calls, relatively easy to trace to the source. I followed the quacking to this big male at the edge of the rainforest just a few dozen yards from our room at
O'Reilly's
.
Printed references: