wild
herps
Liasis fuscus
—
Water Python
Also known as:
Brown Water Python
Some authors consider this to be a subspecies of Liasis mackloti.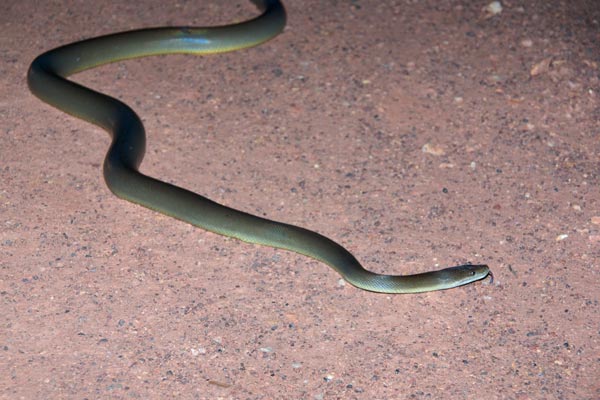 Fogg Dam has perhaps the world's highest density of water pythons, which makes it a must-visit destination for Top End herpers. According to the proprietors of the nearby
Eden bed-and-breakfast
where we were staying, the population dropped off dramatically a couple of years ago when flooding wiped out much of the habitat of the pythons' main prey item, the Dusky Rat (
Rattus colletti
). I had heard stories that in earlier years one could see a python every ten feet along the dam, but on this night we saw only this one.
I've written up an account of this three-week trip to Australia here.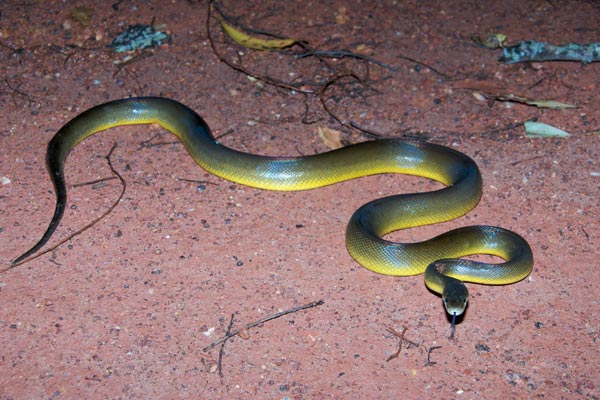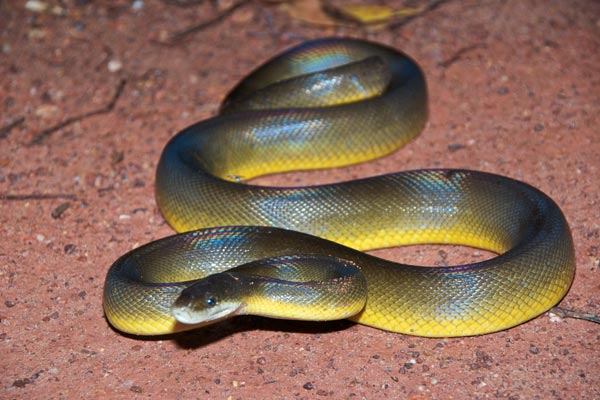 The next night we saw one more, which spent a little bit more time in front of my camera before heading back into the water. These snakes are featured in aboriginal legends as "Rainbow Serpents", a name that reflects the iridescence visible in these photos.
Printed references: