wild
herps
Limnonectes
"kuhlii"
—
Kuhl's Creek Frog
Some other names for this species:
Kuhl's Fanged Frog, Large-headed Frog
Limnonectes "kuhlii" is considered to be a complex of multiple similar-looking species.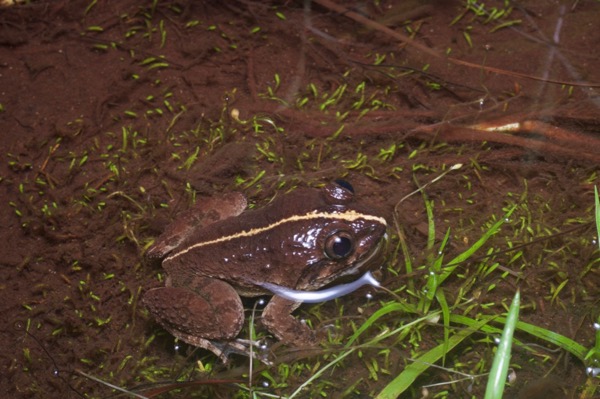 Older references used to claim that you could use the vertebral stripe on this large-headed frog to distinguish one closely-related species from another. But no longer. Now striped and stripeless alike are tossed into the same taxonomic bucket.
My Travelogues and Trip Lists page includes a complete list of the herps I saw in the wild on this trip to Malaysia, as well as a travelogue of the trip.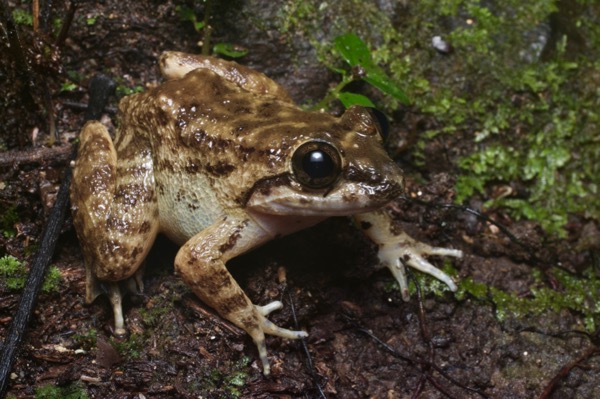 This frog is a perfect example of Limnonectes conspicillatus, as you can check by searching the web for that species. Or it was, until frog researchers decided that Limnonectes conspicillatus could not actually be distinguished from the rest of the mess of frogs collectively known as Limnonectes "kuhlii". Perhaps someday with enough attention from the frog researchers, this frog will be identifiable to the species level once more.
One thing all these frogs have in common is that they tend to hang out in shallow streams. (Also, they all have relatively large heads and big eyes that are angled upward so that they can still see well when most of their head is underwater.)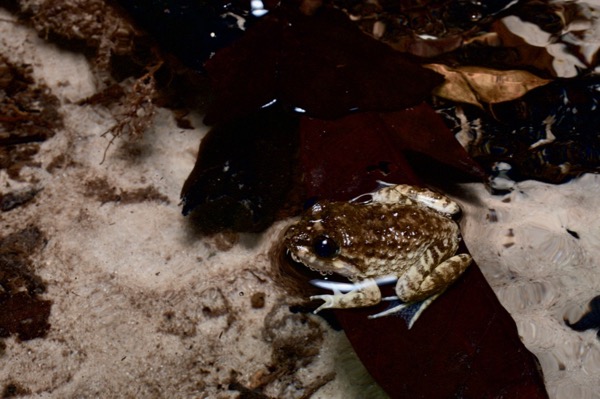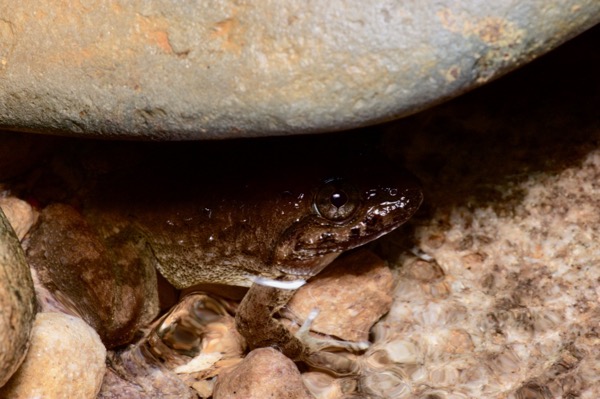 Some of these frogs would sit in plain sight in the middle of the creek, while others would try to hide themselves under overhanging rocks.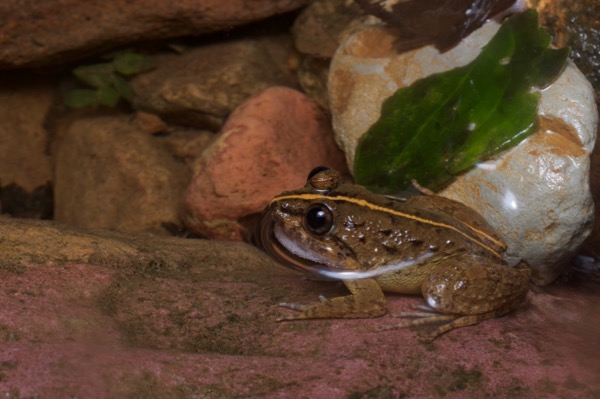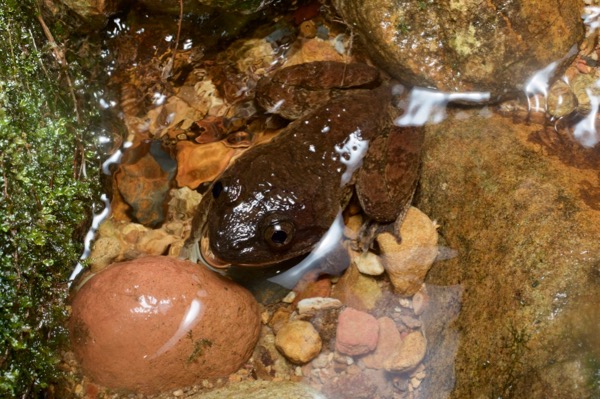 Just a couple more examples from another night. They might not be easy to tell apart, but they are certainly easy to find.
Online references:
Printed references:
Inger, R. F., Stuebing, R. B., Grafe, T. U., Dehling, J. M. 2017. A Field Guide to the Frogs of Borneo, Third Edition
Manthey, U., Grossmann, W. 1997. Amphibien & Reptilien Südostasiens
Wahab, T. B., Das, I., Min, P. Y., Haas, A. 2014. A Photographic Guide to Frogs of Kubah National Park