wild
herps
Limnonectes
"kuhlii"
—
Kuhl's Creek Frog
Also known as:
Kuhl's Fanged Frog, Large-headed Frog
Limnonectes
"kuhlii" is a widespread complex of multiple similar-looking species. As more studies are completed, more groups of frogs are split out into their own, non-complex species. This process has been picking up in recent years in some parts of Borneo, leading to such newly-described (or, in one case, newly-redescribed) species as
Limnonectes hikidai
,
Limnonectes kong
, and
Limnonectes conspicillatus
.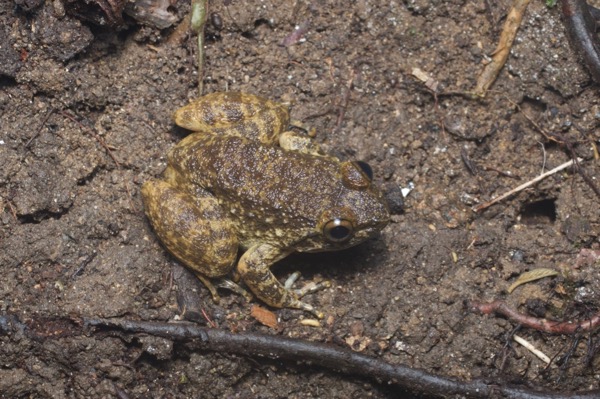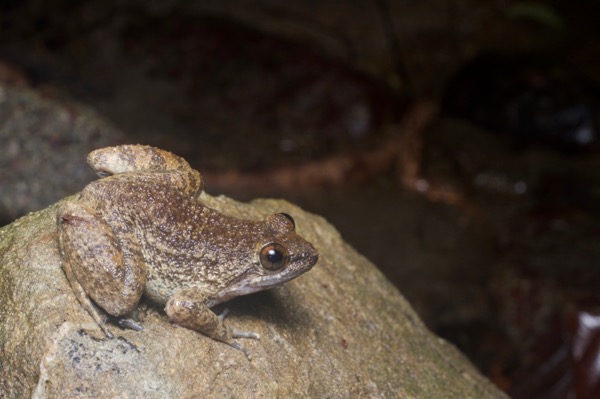 Several studies have made some sense out of the Limnonectes situation near Kuching, Sarawak. But I haven't seen any similar studies trying to tease out the remaining species still lumped into Limnonectes "kuhlii" in Sabah.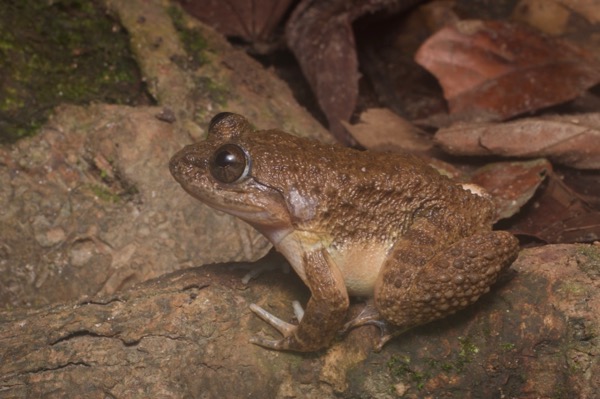 This frog and the previous two certainly seem similar enough to be the same species. Hopefully somebody will come along and describe that species clearly one of these years.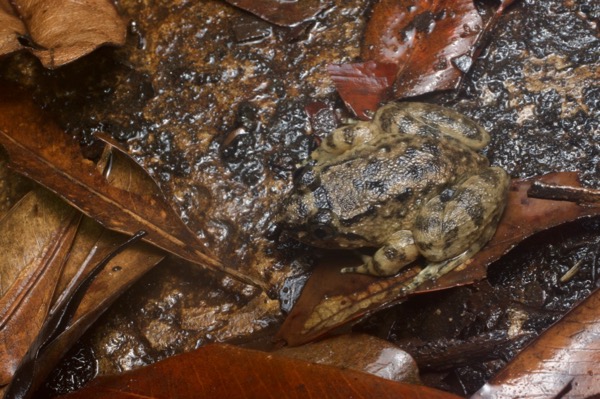 These two frogs from the highlands of Mt. Kinabalu seem distinct enough from the previous lowland frogs that I'm sure they will eventually be separated. (These two even seem pretty distinct from each other, so maybe we'll end up with multiple new highland species that are currently lumped together into this species complex.)
Online references:
Printed references:
Inger, R. F., Stuebing, R. B., Grafe, T. U., Dehling, J. M. 2017. A Field Guide to the Frogs of Borneo, Third Edition
Manthey, U., Grossmann, W. 1997. Amphibien & Reptilien Südostasiens
Wahab, T. B., Das, I., Min, P. Y., Haas, A. 2014. A Photographic Guide to Frogs of Kubah National Park