wild
herps
Thamnosophis lateralis
—
Lateral Water Snake
This species was known as
Bibilava laterals
at the time of publication of the third edition of Glaw and Vence's
field guide
.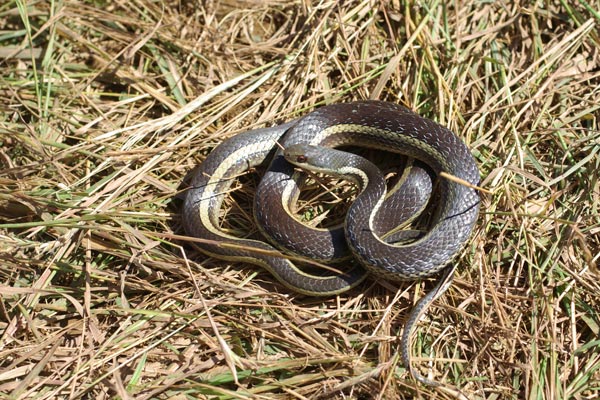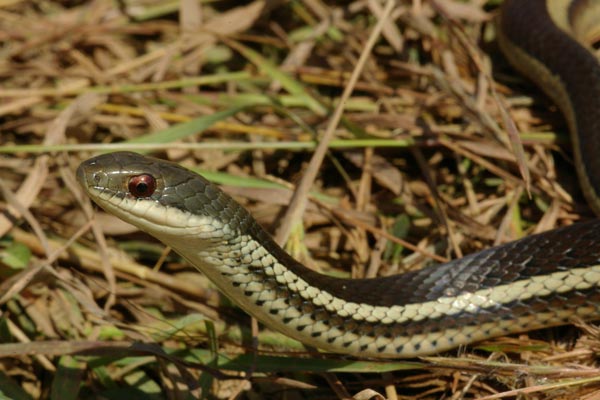 Thamnosophis
is a group of Madagascar snakes that are similar in appearance and habits to the
Thamnophis
garter snakes of North America. They are a common group of snakes in Madagascar. My sister had seen two already on our trip, in our two days in the area of Andasibe, but those both slithered off before subjecting themselves to our cameras. The one here was found and captured by a local guide. I settled it down for some photos, then released it back into the stream where it had been found.
The English name "Lateral Water Snake" came from Frank and Ramus's names book, listed for an older classification for this species, Liopholidophis lateralis. It is the only English name I've seen for this species. It seems like an overly lateral, er, literal translation of the Latin name to me.
Here is a list of all the reptiles and frogs I saw on this trip to Madagascar.
Printed references:
Glaw, F., Vences, M. 2007. A Field Guide to the Amphibians and Reptiles of Madagascar, Third Edition
Glaw, F., Vences, M. 1994. A Fieldguide to the Amphibians and Reptiles of Madagascar, Second Edition
Henkel, F., Schmidt, W. 2000. Amphibians and Reptiles of Madagascar and the Mascarene, Seychelles, and Comoro Islands