wild
herps
Thamnosophis infrasignatus
—
Forest Water Snake
This species was known as
Bibilava infrasignatus
at the time of publication of the third edition of Glaw and Vence's
field guide
.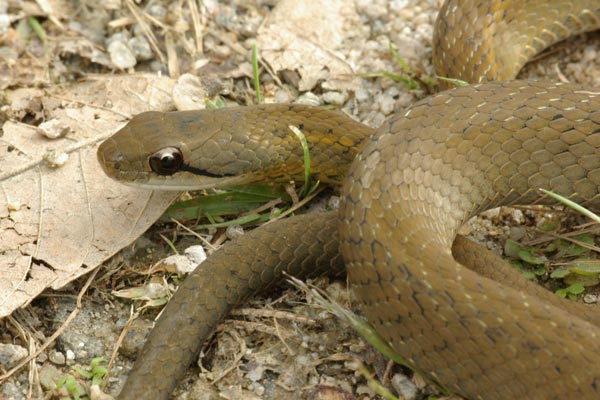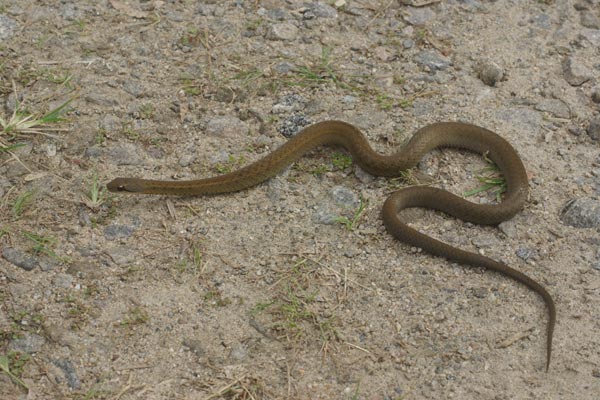 About half an hour after we saw our
first snake
at Ranomafana, this was our second. After lunch break was over, we met our local guide Theo at the park entrance, where he was waiting for us with a smile on his face and this snake in his hand. I used the time-honored calm-the-snake-by-cupping-your-hands-over-it-for-awhile technique to get it to pose, which was then appreciated by a friendly German tourist who joined in the photography fest.
Here is a list of all the reptiles and frogs I saw on this trip to Madagascar.
Printed references:
Glaw, F., Vences, M. 2007. A Field Guide to the Amphibians and Reptiles of Madagascar, Third Edition
Glaw, F., Vences, M. 1994. A Fieldguide to the Amphibians and Reptiles of Madagascar, Second Edition
Henkel, F., Schmidt, W. 2000. Amphibians and Reptiles of Madagascar and the Mascarene, Seychelles, and Comoro Islands