wild
herps
Lygodactylus tolampyae
—
Grandidier's Dwarf Gecko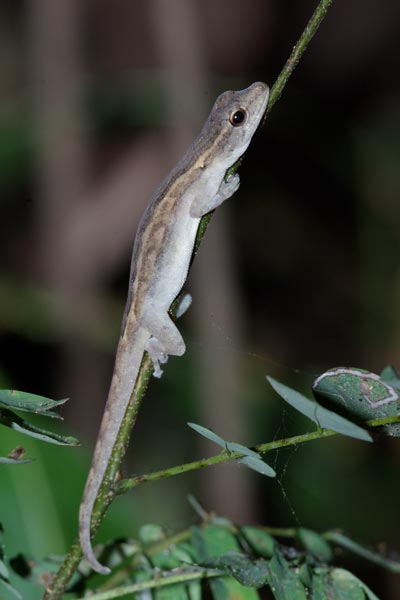 These little
Lygodactylus
species are hard to tell apart, and I'm not sure I've identified this one correctly. But according to
Glaw and Vences
,
L. tolampyae
is the only species in this genus known from the Anjajavy area. This one was sleeping on a twig at night.
Here is a list of all the reptiles and frogs I saw on this trip to Madagascar.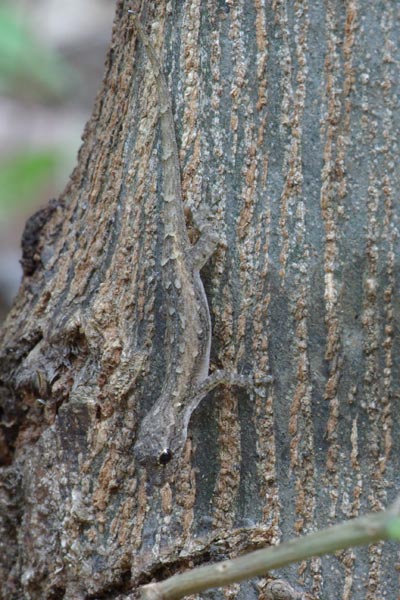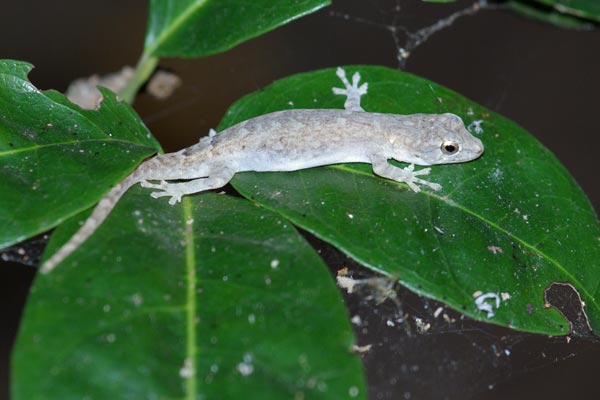 The only one of these geckos I ever saw doing anything other than sleeping was the first one pictured here, which was a miniscule thing. It was flitting about near the ground on a medium-sized tree trunk at dusk. The combination of its tiny size, the approaching night, and its near perfect camouflage made it extremely difficult to see.
The second of these is an adult found sleeping at night.
Printed references: