wild
herps
Leptodactylus wagneri
—
Dwarf Jungle Frog
Also known as:
Wagner's Thin-toed Frog, Wagner's White-lipped Frog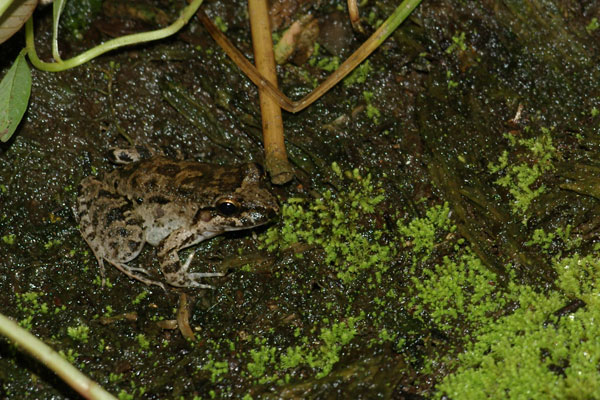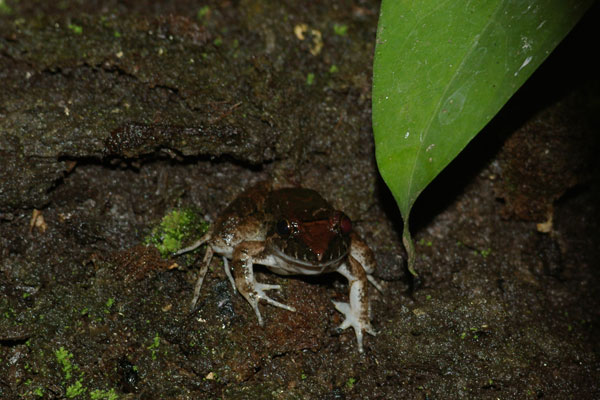 Each night at Uakari Lodge I could count on a few moments of spying on a pair of these small frogs going about their business on one of the large support logs that keep the lodge floating. They were wary of my flashlight, and I could usually only get in a few photos before they'd hop out of sight.
Leptodactylus wagneri has undergone taxonomic revision; the set of frogs formerly known as L. wagneri is now considered a complex of related species. The Mamirauá guide book lists "Leptodactylus gr. wagneri sp. 1" and "Leptodactylus gr. wagneri sp. 2". I'll leave this identified as L. wagneri until I learn more — if you are one of those people who know more about this, please fill me in.
Here is an account of the four days we spent at Uakari Floating Lodge in the Mamirauá Sustainable Development Reserve.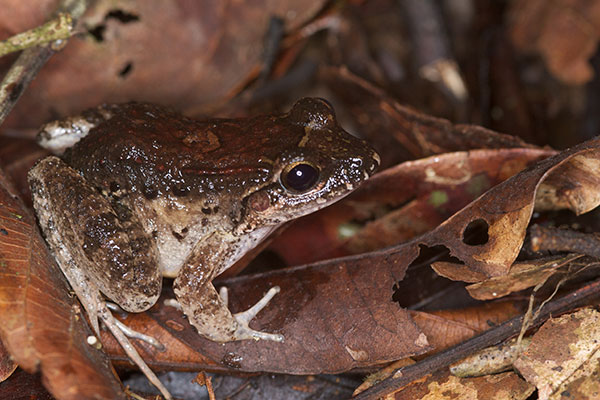 The prominent lip bars and dorsolateral ridges hint that this frog in the
Leptodactylus wagneri
complex is actually
L. wagneri
itself.
Here is a complete list of the herps I saw in the wild on my 2013 MT Amazon Expeditions trip.
This medium-sized ground-dwelling frog was out on a very rainy night. I believe the full dorsolateral folds indicate that it is Leptodactylus wagneri rather than one of its cousins.
Printed references: