wild
herps
Microlophus albemarlensis
—
Galápagos Lava Lizard
Six of the seven lava lizard species in the Galápagos live on a single island (if you discount the fact that the
Floreana species
also lives on a few tiny islets off of Floreana).
Microlophus albemarlensis
is the exception; this species inhabits four of the largest islands and another half-dozen small islands.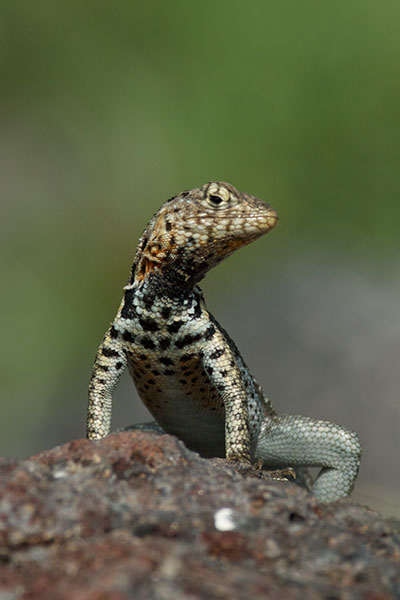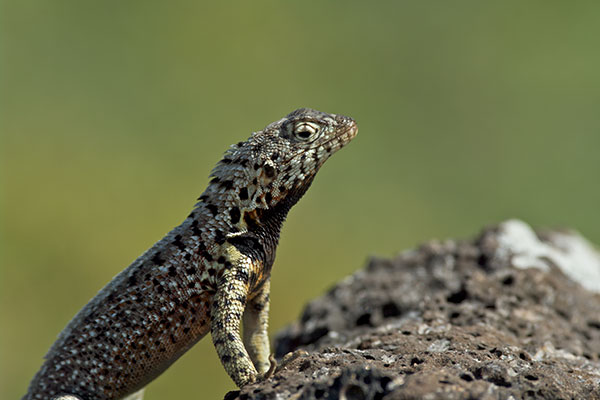 We first encountered
M. albemarlensis
on the small island of South Plaza, off the coast of Santa Cruz, where they competed for our attention with many large
iguanas
.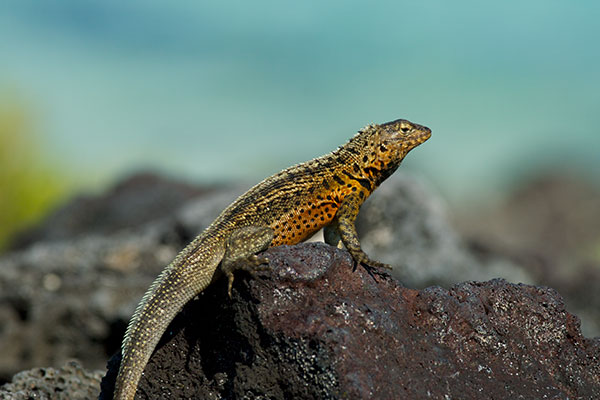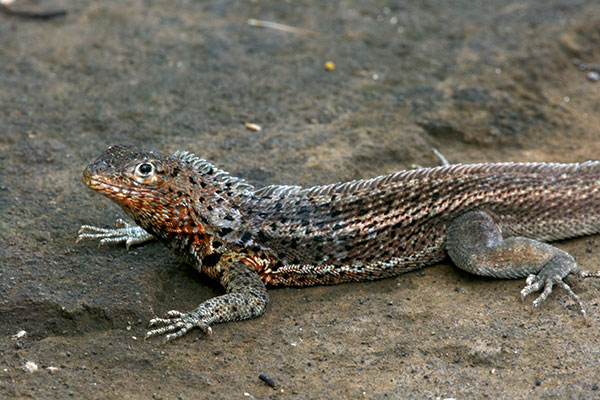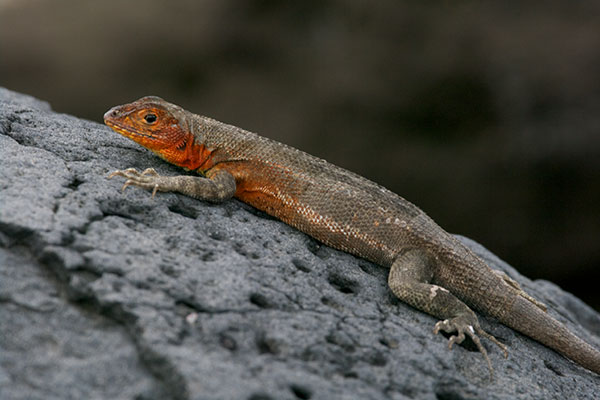 The general rule with lava lizards is that the males are larger and more strikingly patterned, and the females have bright red/orange on their heads. But there is a lot of variation in the details, even within the same species. Here are two adult males and one adult female from Santiago.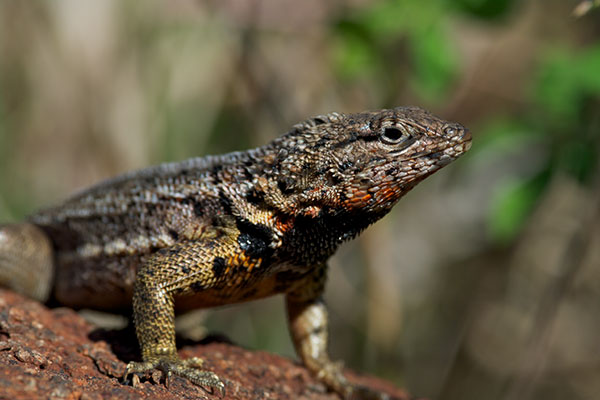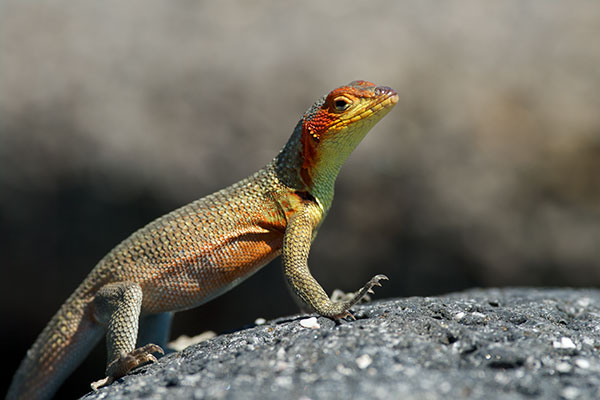 Here's a very robust adult male and a particularly colorful female from North Seymour. The female is doing the
classic
lizard trick
of keeping her toes up in the air to avoid overheating.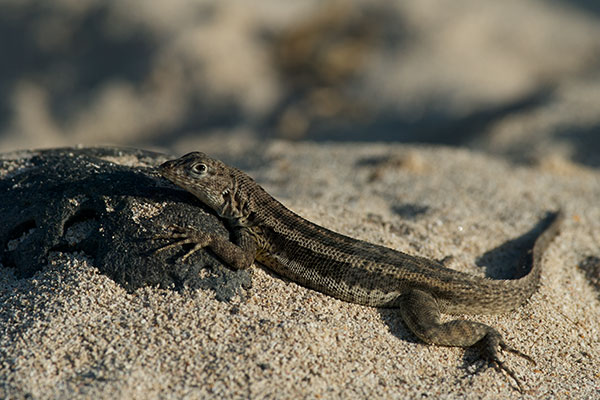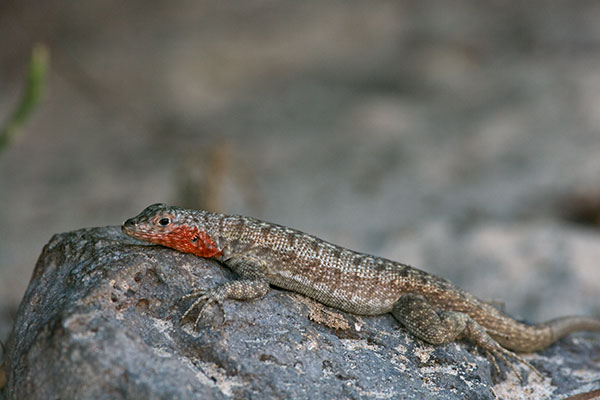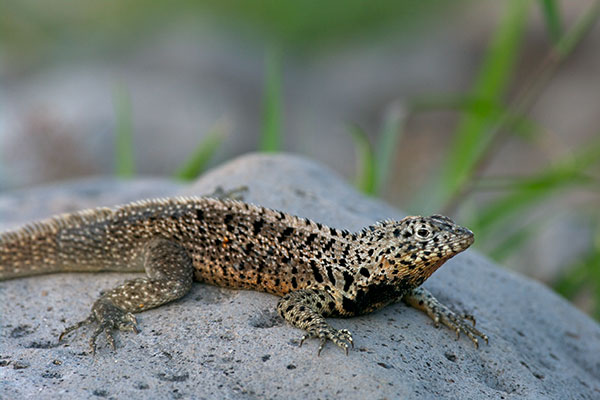 On Santa Fe a colony of lava lizards inhabited the inland side of the sandy beach. True to their name, they were mostly perched on hunks of lava that were sticking up through the loose sand.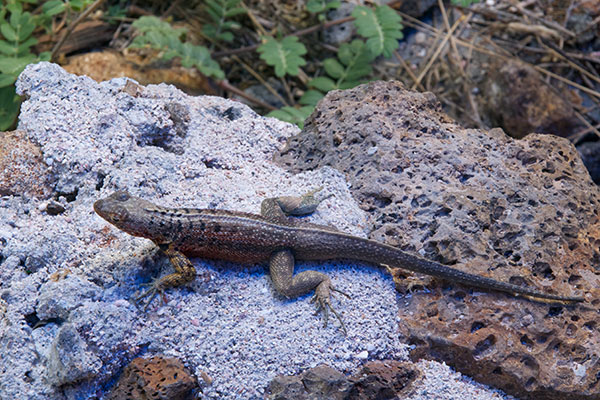 We were on Baltra just long enough to get from the dock to a bus to the airport, but that was long enough to see my last Galápagos Lava Lizard.
Printed references: