wild
herps
Guibemantis
cf.
albolineatus
—
undescribed species
The
2nd edition
of Glaw and Vences placed these frogs in
Mantidactylus albolineatus
. Due to genetic differences, the
3rd edition
places these frogs in a closely related undescribed species instead, referred to as
Guibemantis
sp. aff.
albolineatus
"Andasibe". (Note that the genus
Mantidactylus
was split into several genera between those two publications.)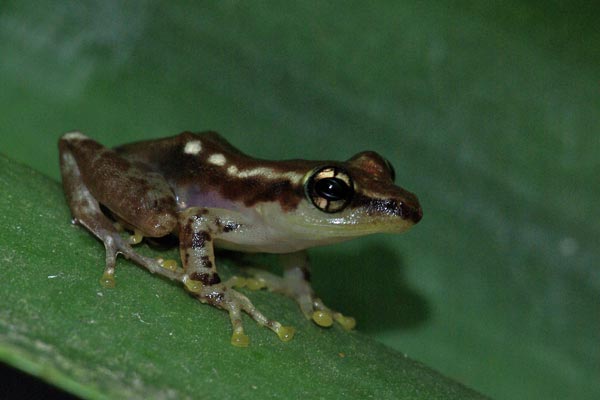 Guibemantis
"albolineatus" is a not-yet-described species that's one of a group of closely related frog species that all live almost entirely among the spiky fronds of plants in the genus
Pandanus
. Often you can find two or three or four species living in the same plant. A number of these
Pandanus
plants are scattered around the entrance grounds of Analamazaotra Reserve, and as dusk arrived I started moving from plant to plant trying to photograph these little frogs before they got spooked and hopped back into the plants' water-filled axils.
Here is a list of all the reptiles and frogs I saw on this trip to Madagascar.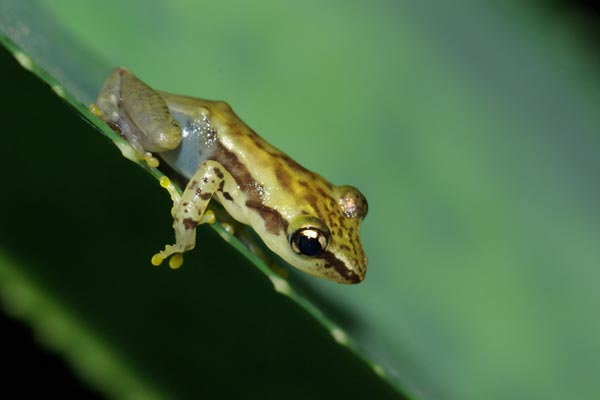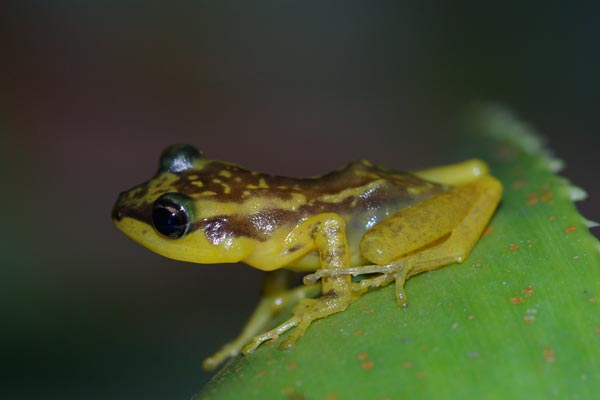 The different Pandanus-dwelling species are hard to tell apart. I had originally identified this as G. flavobrunneus, but Madagascar frog expert Devin Edmonds helpfully corrected me.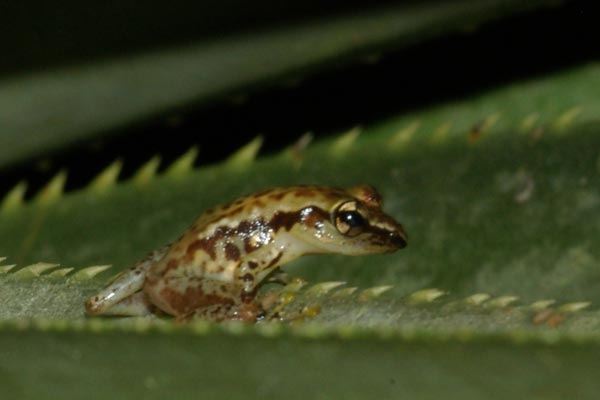 The next night, I got a few more photos of Pandanus-dwelling frogs around the entrance to Analamazaotra while we were waiting for darkness to fall. I also thought this one was G. flavobrunneus, but once again Madagascar frog expert Devin Edmonds helpfully corrected me.
Printed references: