wild
herps
Microhyla annectens
—
Larut Hills Rice Frog
Also known as:
Boulenger's Chorus Frog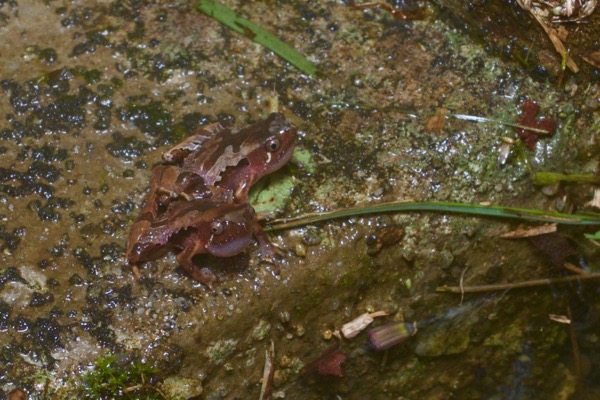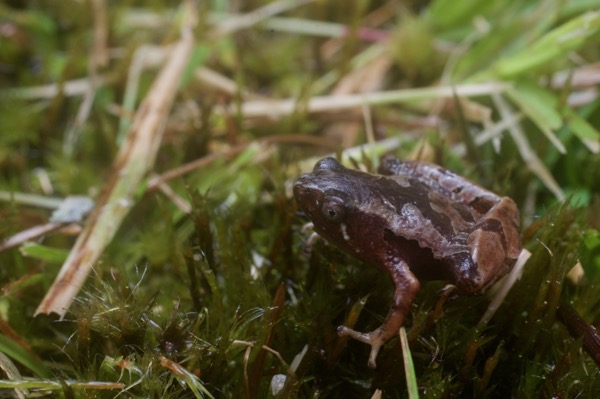 My guide
Kurt "Orion" G
spotted these two tiny frogs calling in a culvert, and warned me to get photos before they hopped into the water and disappeared. One of them did so pretty quickly anyway; I chased the other one around for a little while to try to get better photos. This species is known only from a few highland spots in Peninsular Malaysia.
My Travelogues and Trip Lists page includes a complete list of the herps I saw in the wild on this trip to Malaysia, as well as a travelogue of the trip.
Online references: