wild
herps
Pelobatrachus baluensis
—
Kinabalu Horned Frog
This species was previously placed in genus Xenophrys, and later in Megophrys. Hopefully it might settle down soon.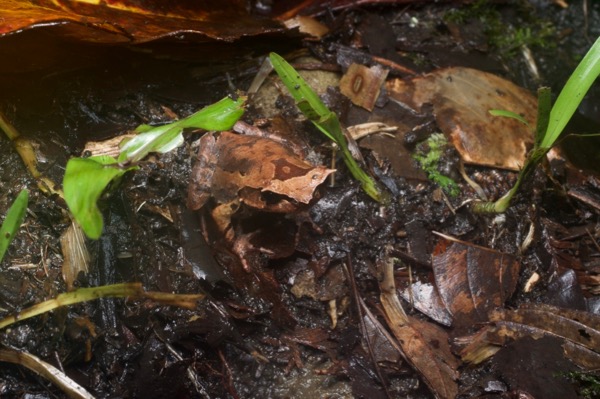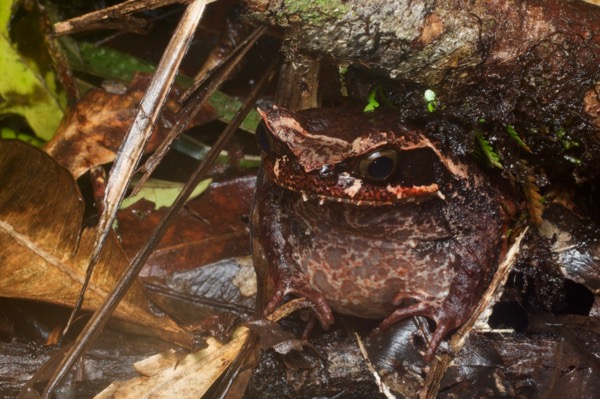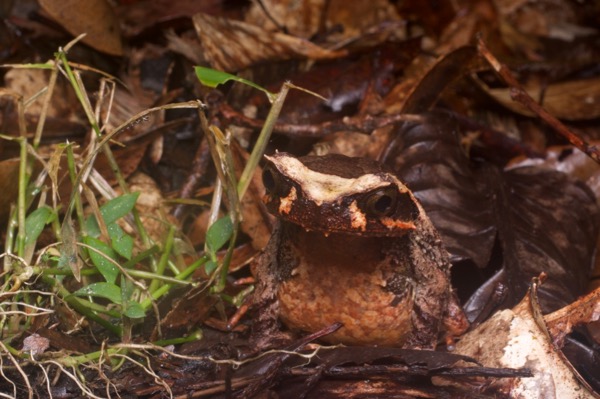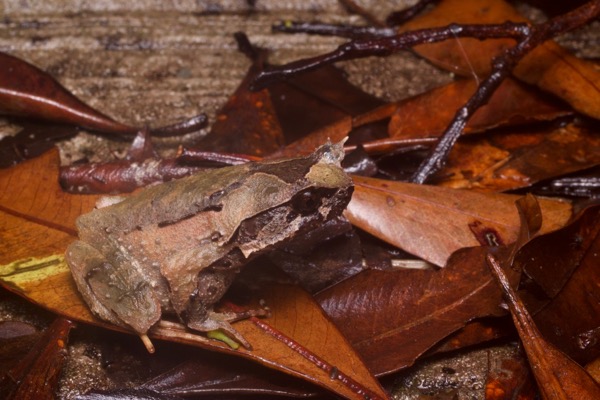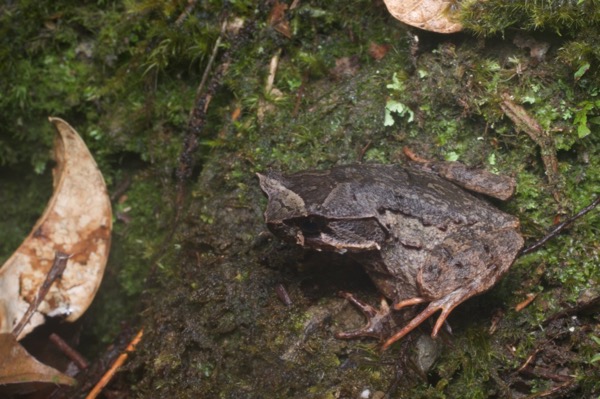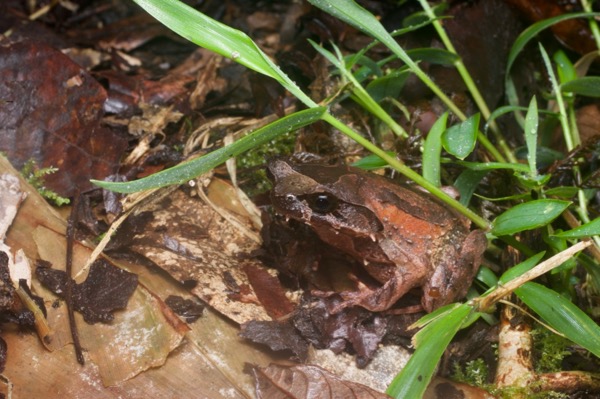 On my first night in the headquarters area of Kinabalu Park, steady rain was falling as darkness arrived. But
Kurt
and I were here to look for herps, and we couldn't let a little (or a lot of) rain slow us down on our quest. I was worried about getting my camera too wet, so I waited until the rain had mostly fizzled out before starting to photograph the many frogs that were enjoying the wet night.
Pelobatrachus baluensis
was the most numerous of these many frogs; we saw about twenty in a couple of hours.
On the two subsequent nights in the same area, we had little or no rain, and we never saw another of these angular little leaf-litter frogs.
Online references:
Printed references:
Inger, R. F., Stuebing, R. B., Grafe, T. U., Dehling, J. M. 2017. A Field Guide to the Frogs of Borneo, Third Edition
Malkmus, R., Manthey, U. Vogel, G., Hoffmann, P., & Kosuch, J. 2002. Amphibians & Reptiles of Mount Kinabalu (North Borneo)