wild
herps
Microhyla heymonsi
—
Arcuate-spotted Pygmy Frog
Also known as:
Taiwan Rice Frog, Dark-sided Chorus Frog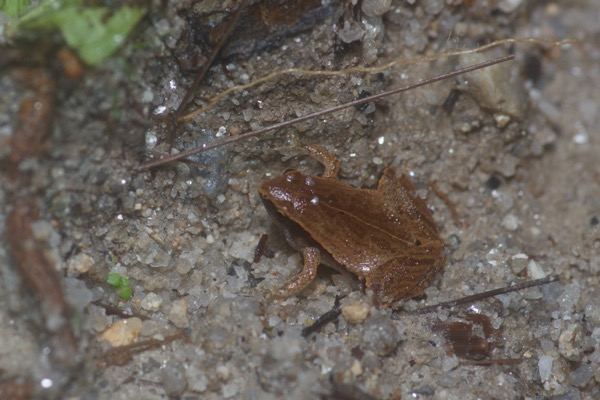 I only got one blurry photo of this little microhylid that hopped into and then quickly out of view. I thought at the time that it was a species I had already photographed, or I would have tried a little harder to find it again.
My Travelogues and Trip Lists page includes a complete list of the herps I saw in the wild on this trip to Malaysia, as well as a travelogue of the trip.
Online references:
Printed references: