wild
herps
Microhyla malang
—
Bornean Narrow-mouthed Frog
This species was considered part of
Microhyla borneensis
until someone realized that the type specimen for
M. borneensis
was actually the kind whose tadpoles live in pitcher plants, then called
M. nepenthicola
. So the name "
Microhyla nepenthicola
" was replaced by "
Microhyla borneensis
", leaving a need for a new name to cover the rest of the frogs formerly considered part of
M. borneensis
. And
M. malang
is that new name. Got it? There will be a short quiz after class.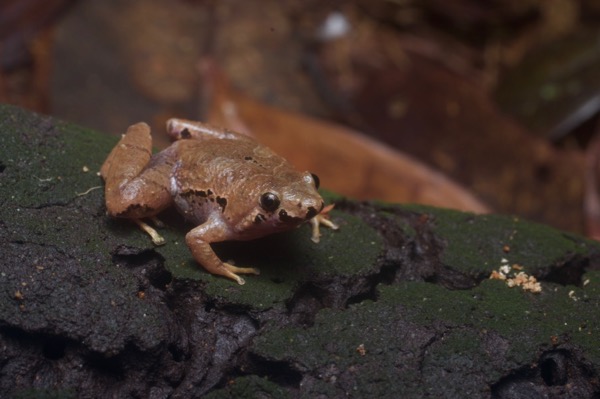 Online references:
Printed references:
Inger, R. F., Stuebing, R. B. 2005. A Field Guide to the Frogs of Borneo, Second Edition
Wahab, T. B., Das, I., Min, P. Y., Haas, A. 2014. A Photographic Guide to Frogs of Kubah National Park