wild
herps
Melanosuchus niger
—
Black Caiman
Also known as:
Jacaré-açu (Brazil)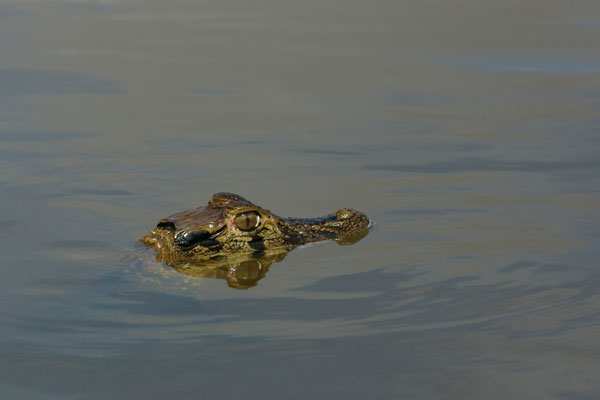 Black Caiman have been hunted for their meat and their skin for a long time, and their numbers are low in many parts of their range. However, they are plentiful in Mamirauá Reserve. When we visited, it was easy to see five or ten or more at a time, floating silently and majestically in the river.
The one pictured above is a youngster, just a couple of feet long.
Here is an account of the four days we spent at Uakari Floating Lodge in the Mamirauá Sustainable Development Reserve.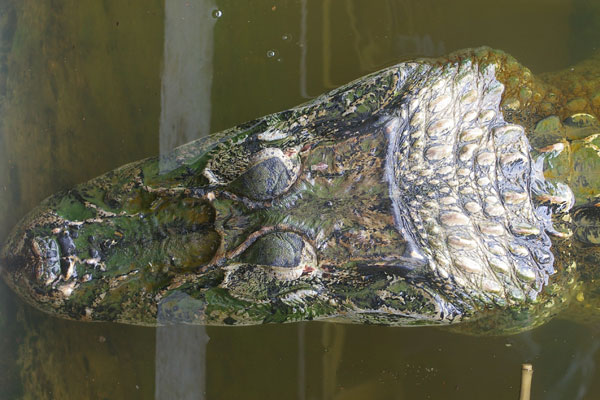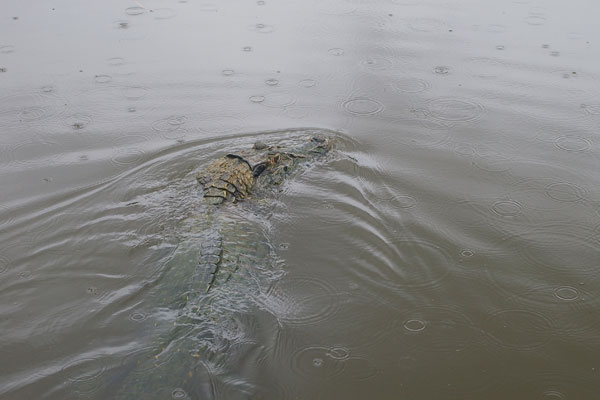 This is a large fellow that lingered near the floating lodge in which we stayed. When I took the first photo it was resting directly beneath the walkway between rooms. A few minutes later it drifted away into the rain.
Printed references: