wild
herps
Copeoglossum nigropunctatum
—
South American Spotted Skink
Also known as:
Black-spotted Skink, Amazonian Skink
These skinks were formerly placed in the genus Mabuya. Work is being done on this genus, and it's likely that C. nigropunctatum will be split into multiple species eventually.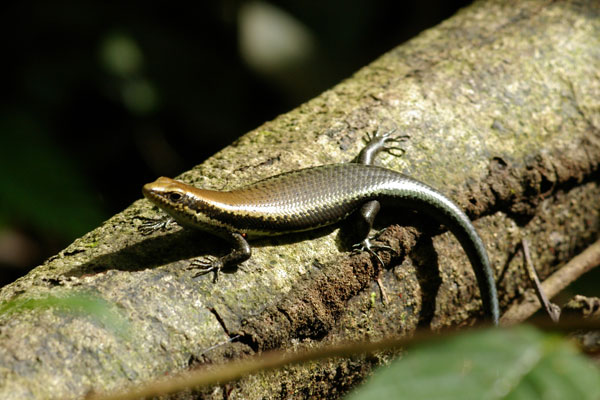 Fallen trees in the rainforest cause light gaps that are popular with the lizard crowd, as this skink is cheerfully demonstrating.
I believe the skinks in this area are currently all considered C. nigropunctatum. If you are an Amazonian skink expert, please send me mail to confirm or deny this identification.
Here is an account of the four days we spent at Uakari Floating Lodge in the Mamirauá Sustainable Development Reserve.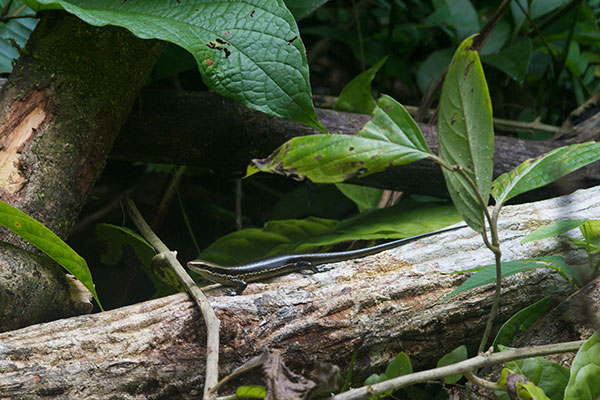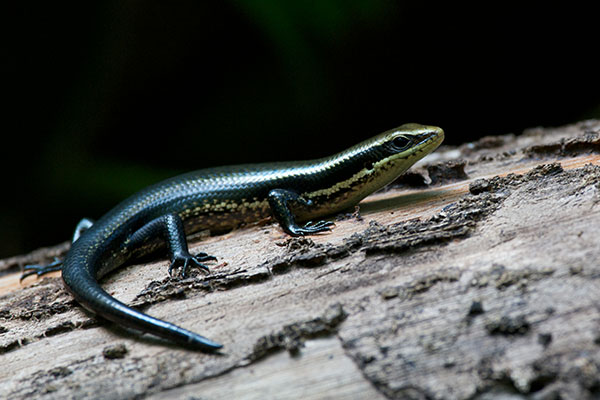 This is the only type of skink (at least as currently defined) found in this area of Peru, so there's no trouble identifying it. Whenever the sun is out, nearly every sunny patch in the forest has at least one of these skinks scuttling in the leaf litter or basking on a log.
Here is a complete list of the herps I saw in the wild on my 2013 MT Amazon Expeditions trip.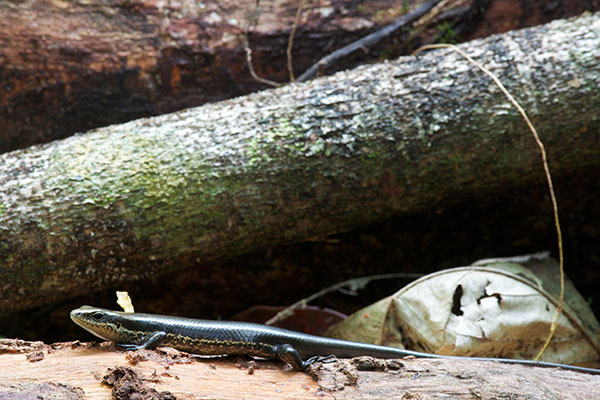 Though these skinks are common, they are also quite skittish; you have to sneak up on a lot of them in order to get a few decent photos.
This wary-looking youngster allowed me to approach more closely than your average C. nigropunctatum.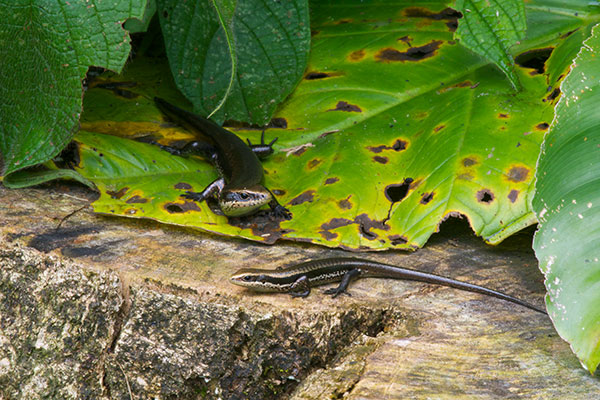 I'm not sure if this is a male/female pair, or just an arbitrary couple of skinks choosing the same basking spot.
Here is a complete list of the herps I saw in the wild on my 2014 MT Amazon Expeditions trip.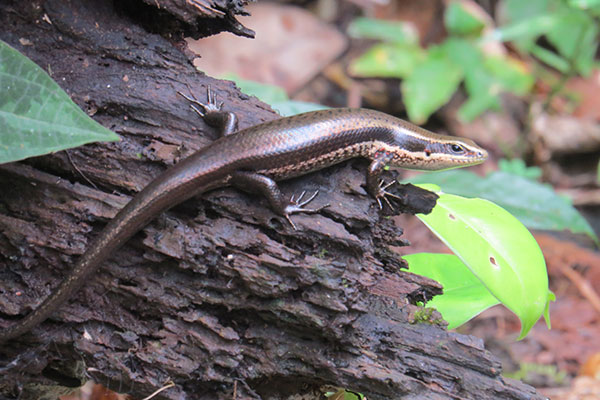 This robust adult was less wary than most of these skinks that I've seen.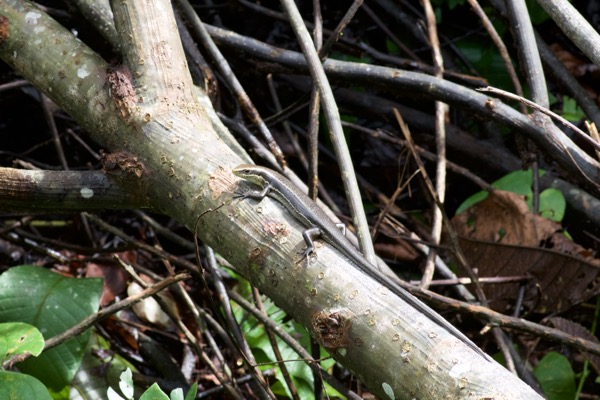 The messy trailside vegetation provides many fine basking spots for the local skink population.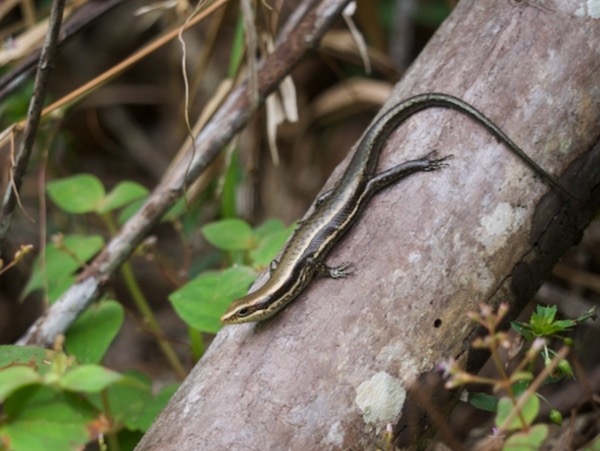 This is my token Amazonian skink for the year. I saw a few others, but they mostly were scurrying away when I saw them. This was the only one gracious enough to hold its position for me.
Printed references: