wild
herps
Malayopython reticulatus
—
Reticulated Python
Also known as:
Reticulate Python
Older references call this species Python reticulatus. Also, it was called Broghammerus reticulatus for a while, before the reptile world came to its senses.
Subspecies I've seen: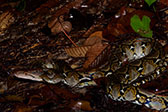 M. r. reticulatus
Reticulated Python
Malayopython reticulatus reticulatus
—
Reticulated Python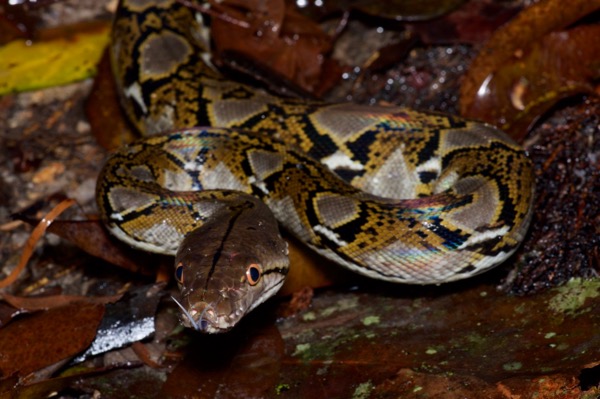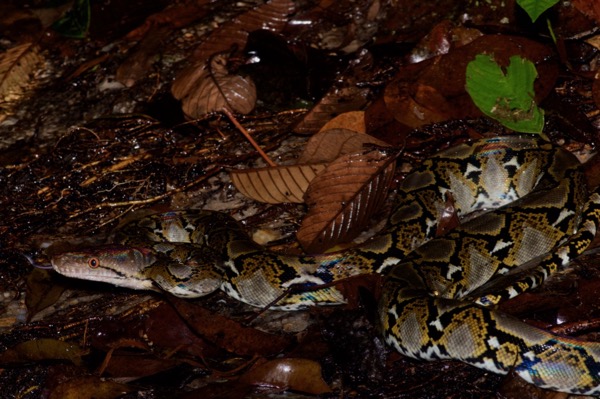 Reticulated Pythons grow longer than any other snakes in the world (as far as we know, anyway). But this one, which Kurt spotted swimming in a stream, was just a youngster, maybe four feet long or so. I definitely wouldn't mind seeing a great big one someday, but these young ones are more beautiful.
My Travelogues and Trip Lists page includes a complete list of the herps I saw in the wild on this trip to Malaysia, as well as a travelogue of the trip.
Online references:
Printed references: