wild
herps
Metaphrynella sundana
—
Tree Hole Frog
Also known as:
Bornean Tree Hole Frog, Treehole Frog, Bornean Treehole Frog, Tree Hole Narrow-mouthed Frog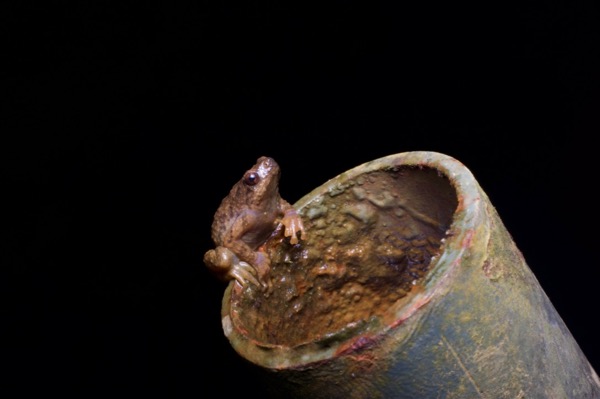 Males of this tiny frog sing out their chirps of love from water-filled holes in trees or, in some cases such as this one, from water-filled hollow interpretive-sign poles.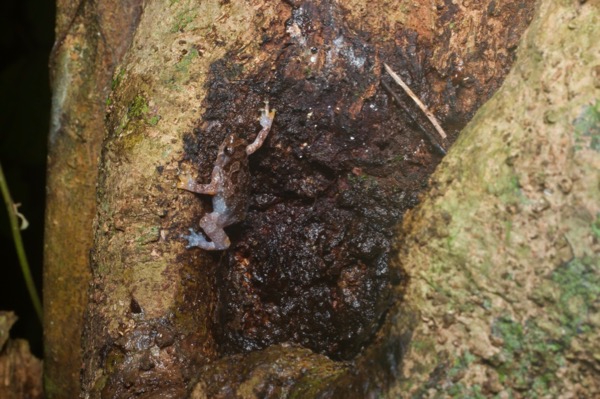 This one was in fact calling from a water-filled tree hole. I tickled it with a tiny stick so that it would climb up a bit and be visible for a photo.
Online references:
Printed references:
Inger, R. F., Stuebing, R. B., Grafe, T. U., Dehling, J. M. 2017. A Field Guide to the Frogs of Borneo, Third Edition
Malkmus, R., Manthey, U. Vogel, G., Hoffmann, P., & Kosuch, J. 2002. Amphibians & Reptiles of Mount Kinabalu (North Borneo)