wild
herps
Mantidactylus ulcerosus
—
Warty Madagascar Frog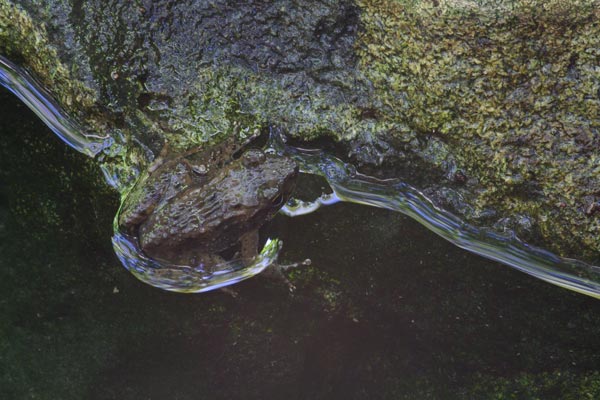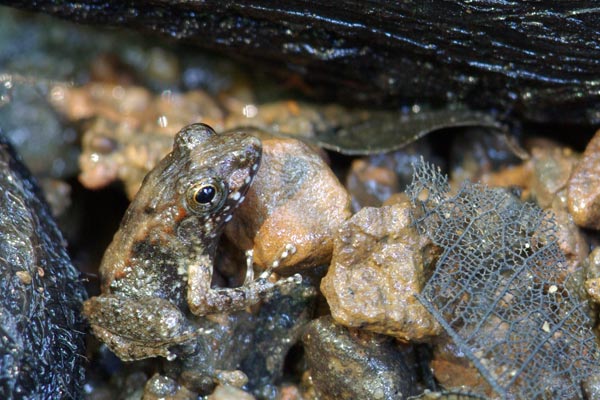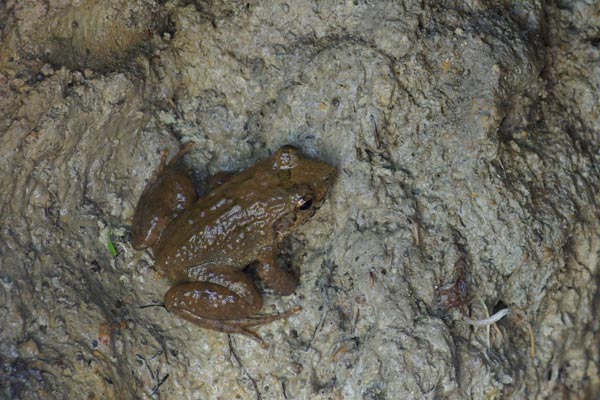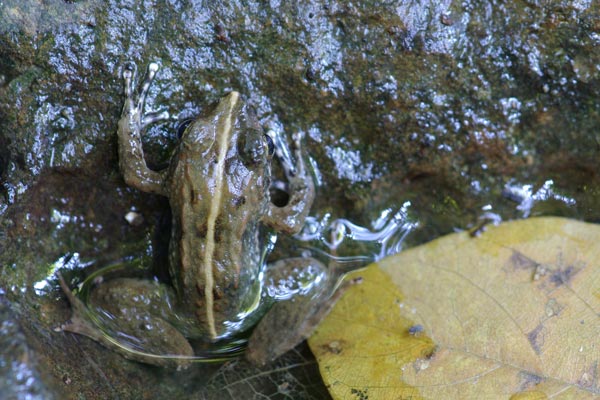 I chased around a bunch of small frogs in and around a small stream flowing near
Jardin Vanille
where we were staying. At the time, I thought there were at least two or three species involved, but when I studied the photos later I decided they were probably all this same species.
Here is a list of all the reptiles and frogs I saw on this trip to Madagascar.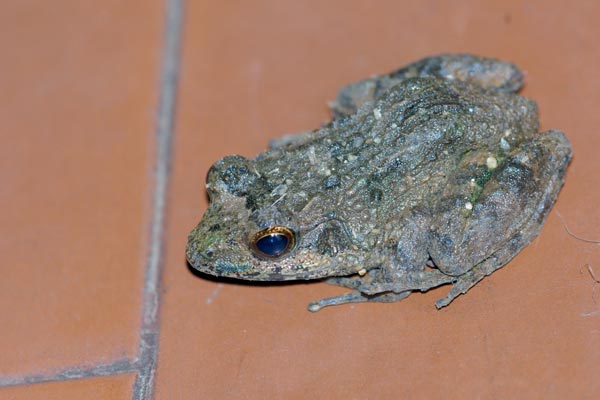 You can't escape the herps in Madagascar even if you were foolish enough to want to. This frog was hopping around on the floor of the (very small) Nosy Be airport. Its skin was unhealthily dry, so my sister and I caught it and took it across the street to release it in a stream.
Printed references:
Glaw, F., Vences, M. 2007. A Field Guide to the Amphibians and Reptiles of Madagascar, Third Edition
Glaw, F., Vences, M. 1994. A Fieldguide to the Amphibians and Reptiles of Madagascar, Second Edition
Henkel, F., Schmidt, W. 2000. Amphibians and Reptiles of Madagascar and the Mascarene, Seychelles, and Comoro Islands