wild
herps
Nerodia clarkii
—
Saltmarsh Watersnake
Also known as:
Salt Marsh Water Snake
Subspecies I've seen: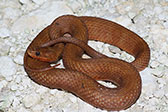 N. c. compressicauda
Mangrove Saltmarsh Watersnake
Nerodia clarkii compressicauda
—
Mangrove Saltmarsh Watersnake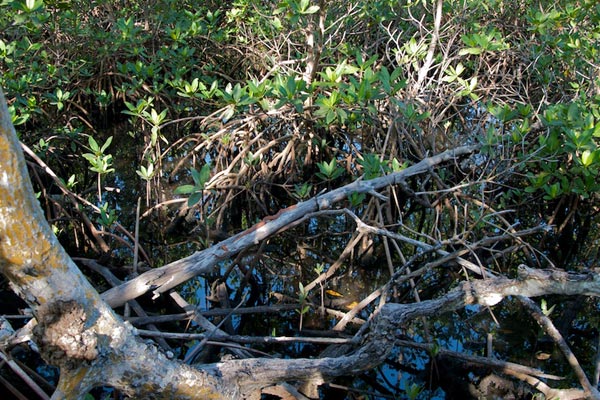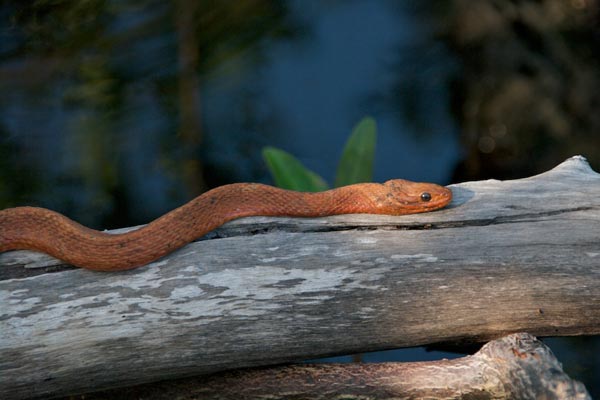 I had heard that mangrove watersnakes were to be found in the mangroves along the edge of Matheson Hammock Park, but I hadn't been lucky enough to find one in several visits. Fortunately this park is easy walking distance from my mother-in-law's house, so I usually have an opportunity every year or so to look again. The end of December isn't the very best time to find snakes, but in South Florida almost any time of year will do.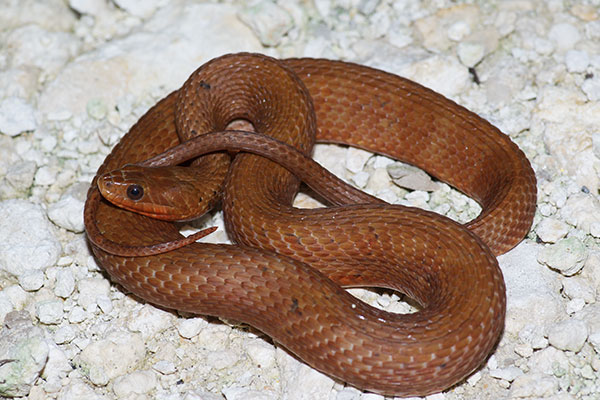 The laterally-compressed tail gives this snake its subspecific epithet "compressicauda".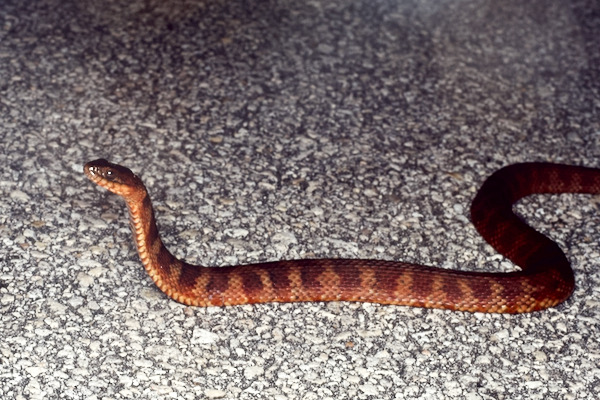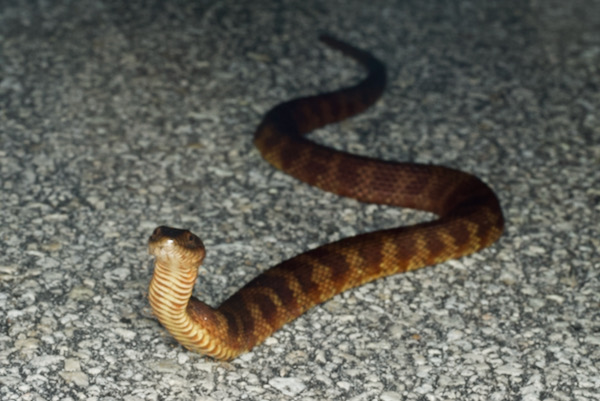 This proud snake held this position in the road while I drove past it, pulled over, grabbed my camera, came back to get some photos, got back in my car, and drove off.
Printed references: