wild
herps
Nerodia taxispilota
—
Brown Watersnake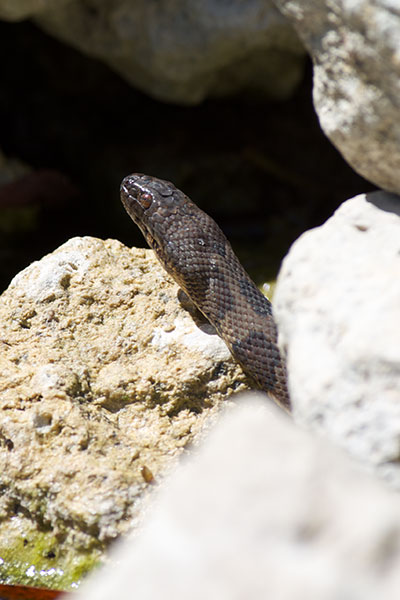 Brown Watersnakes like to hang out in the nooks and crannies of the limestone blocks along the water's edge. They are very wary when basking here, and it's difficult to get photos that include a significant portion of the snake.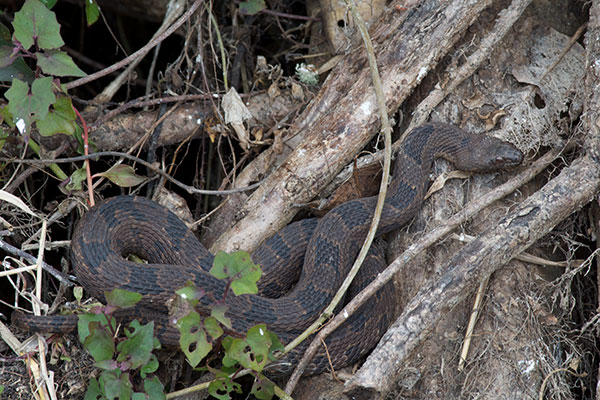 The large, evenly-spaced blotches on the back are the easiest way to distinguish the Brown Watersnake from south Florida's other watersnakes.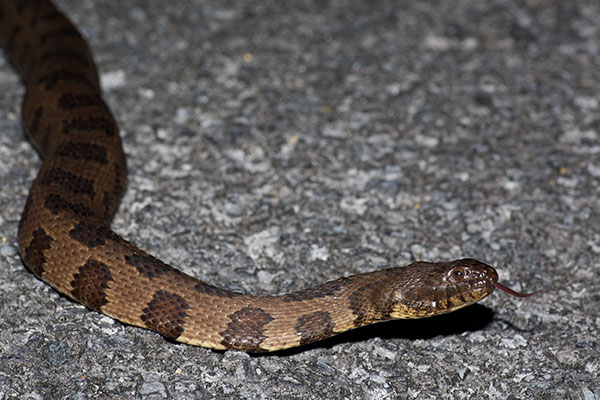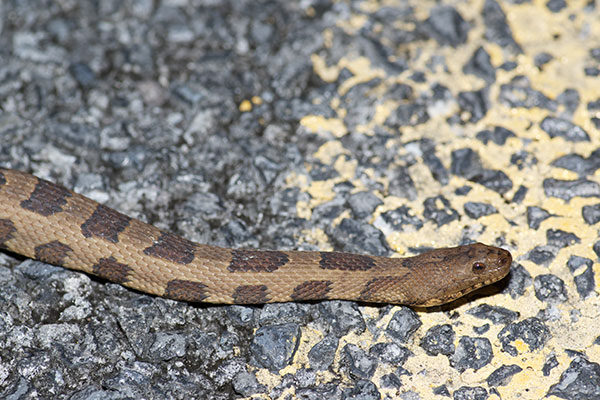 All four of south Florida's watersnake species can be found crossing roads in the Everglades at night. In my experience, they are less wary at night than when basking by day.
Printed references: