wild
herps
Opheodrys aestivus
—
Rough Greensnake
Also known as:
Rough Green Snake
Subspecies I've seen:
O. a. aestivus
Northern Rough Greensnake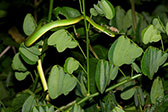 O. a. carinatus
Florida Rough Greensnake
Opheodrys aestivus aestivus
—
Northern Rough Greensnake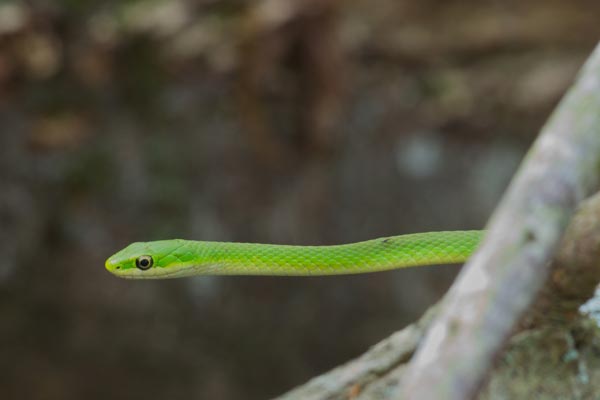 I really wanted to visit Dismal Swamp on the border of North Carolina and Virginia, simply because it has such a great name. There's a long-established Great Dismal Swamp National Wildlife Refuge that's accessed from Virginia, and also a recently-established Dismal Swamp State Park that's in North Carolina. We briefly visited parts of both, starting with the state park. There wasn't much swamp in the part of the state park we traipsed through, but I did see this most excellent snake, which more than made up for the lack of seeing any other interesting herps.
Opheodrys aestivus carinatus
—
Florida Rough Greensnake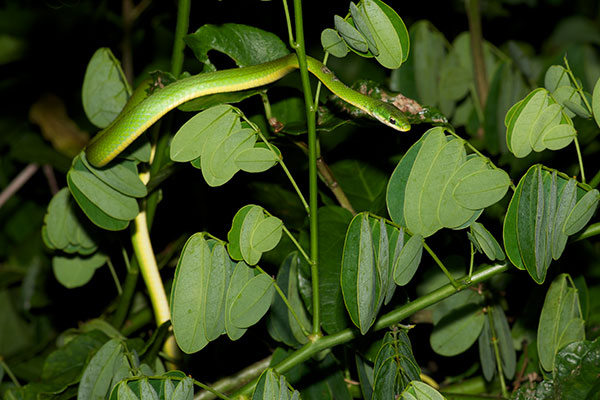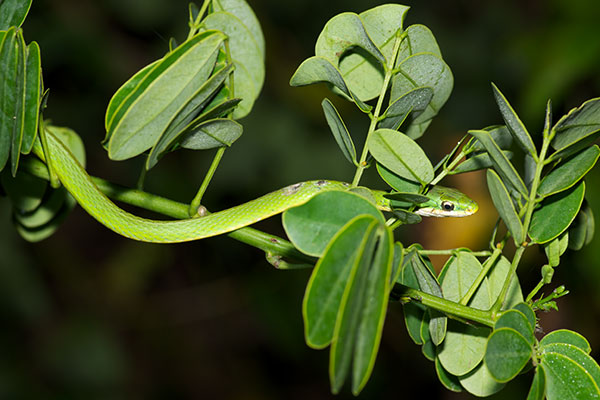 I came across this well-camouflaged arboreal snake while looking for
exotic chameleons
. They aren't seen nearly as often as many Florida snakes, probably because they hide so well in the foliage.
Lucky Hammock, a quarter of an acre of tropical hammock surrounded by a large area of previously cleared land, is so named either because lots of birders have been lucky to find rarities there, or because this particular hunk o' vegetation was lucky to be spared, depending upon which story you read. I stumbled across it while looking for interesting sites in which to find herps and invertebrates to photograph. This lovely green fellow made the visit worthwhile.
Printed references: