wild
herps
Oplurus grandidieri
—
Grandidier's Madagascar Swift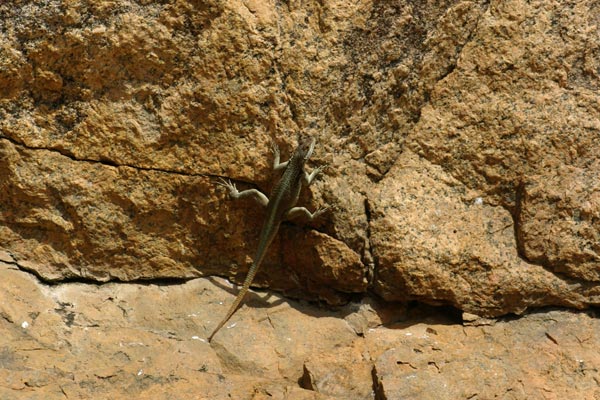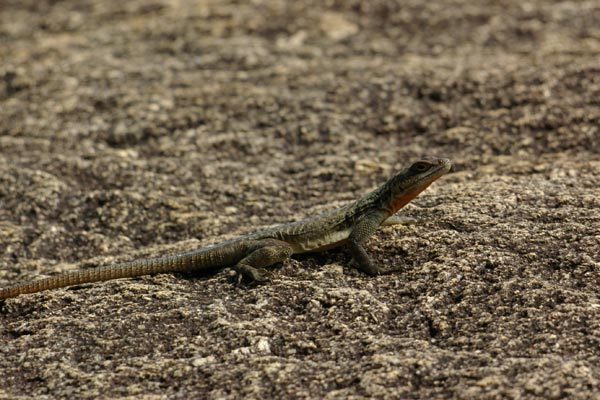 Anja Reserve is strewn with huge boulders, and as the morning grew warmer the surfaces of these boulders gradually filled with two species of
Oplurus
. These ones were flatter, smaller, more agile, and harder to approach for photos. The others,
Oplurus quadrimaculatus
, were thicker, larger, slower, and more likely to hang out close to the ground where they could be photographed easily.
Here is a list of all the reptiles and frogs I saw on this trip to Madagascar.
Printed references:
Glaw, F., Vences, M. 2007. A Field Guide to the Amphibians and Reptiles of Madagascar, Third Edition
Glaw, F., Vences, M. 1994. A Fieldguide to the Amphibians and Reptiles of Madagascar, Second Edition
Henkel, F., Schmidt, W. 2000. Amphibians and Reptiles of Madagascar and the Mascarene, Seychelles, and Comoro Islands