wild
herps
Odorrana hosii
—
Poisonous Rock Frog
Also known as:
Hose's Rock Frog, Green Treefrog, Hose's Frog, Mount Dulit Frog, Poison Rock Frog
This species was formerly known as Rana hosii.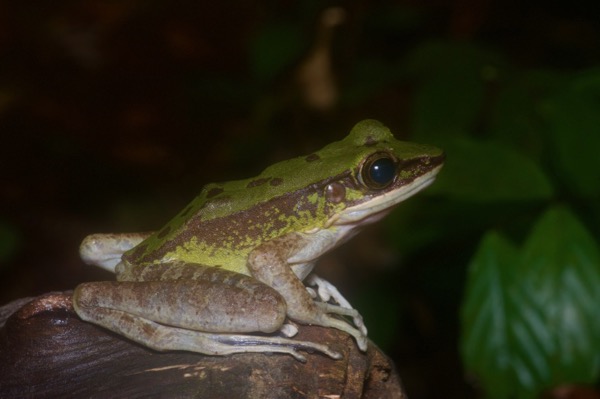 Young frogs of this species can easily be confused with the common and harmless
Chalcorana labialis
. But do not confuse them, because this species has particularly poisonous skin secretions. In general it's a good idea to wash your hands after touching any amphibians, but it's a particularly good idea with this species.
My Travelogues and Trip Lists page includes a complete list of the herps I saw in the wild on this trip to Malaysia, as well as a travelogue of the trip.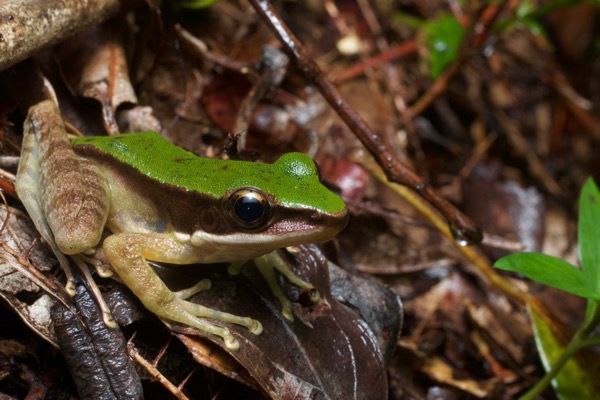 This is one of those easily confusable young frogs. The strong dorsolateral ridge and dark sides give it away though.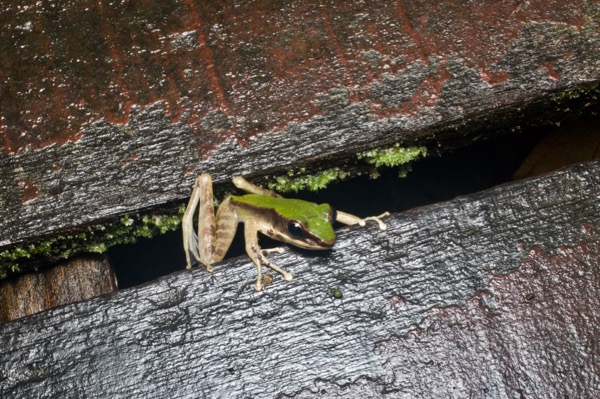 This young frog was not perched quite as gracefully as the very similar-looking one from last year.
Online references:
Printed references: