wild
herps
Oedura luritja
—
Mereenie Velvet Gecko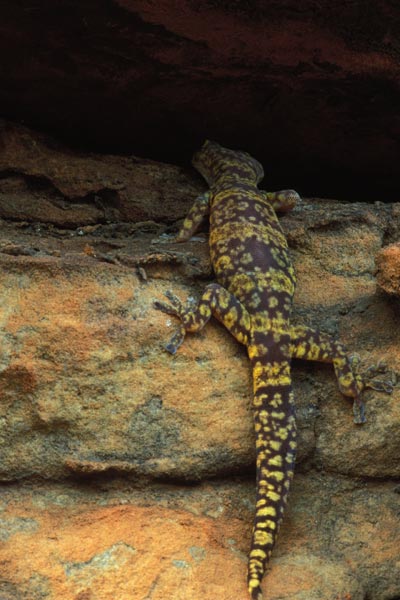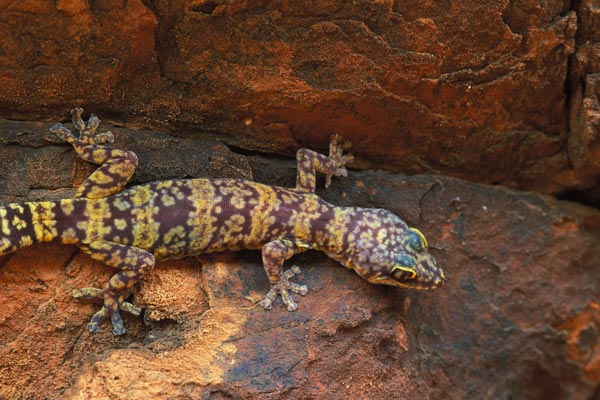 I ran across this beautiful gecko in Kings Canyon in Watarrka National Park in Australia's "Red Center". This the gecko pictured on the logo of the
Kings Canyon Resort
, the only accommodations in the area.
This is a nocturnal species that I noticed early in the morning (less than an hour after sunrise) in the position in this first picture -- apparently it was planning to wedge itself into the crevice shown. But I couldn't stand the thought of not getting a picture of its head, so I gently picked it up and put it a little lower on the same rock wall so I could get more pictures, like this second one. After a few more travellers came by and admired its beauty, I made sure it found a nice crack to wedge into for the day.
Here is a complete list of the reptiles and frogs I saw on this trip to Australia.
Online references:
Printed references: