wild
herps
Phelsuma abbotti
—
Abbott's Day Gecko
Also known as:
Aldabra Day Gecko
Subspecies I've seen:

P. a. chekei
Northwestern Day Gecko
Phelsuma abbotti chekei
—
Northwestern Day Gecko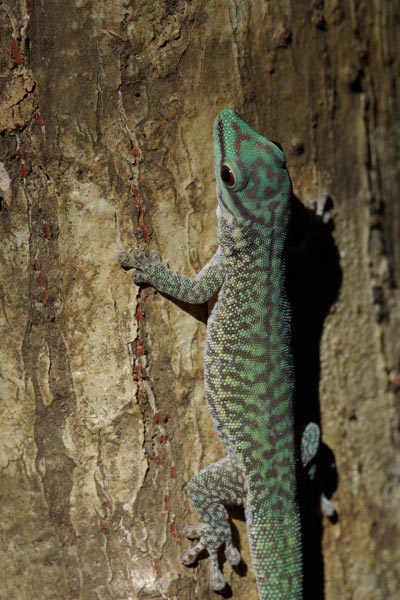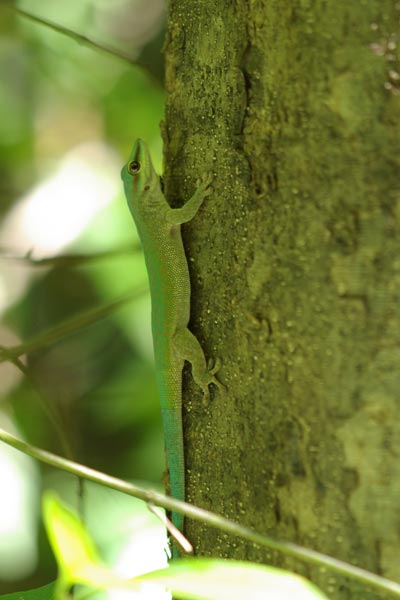 On trees in the Ankarana forest, I thought I noticed a few day geckos that were a paler shade of green than the other ones I'd seen, but they kept sneaking away before I could get a good look. Eventually I did manage to photograph a few, which turned out to be
P. abbotti
, a species I didn't see anywhere else.
Here is a list of all the reptiles and frogs I saw on this trip to Madagascar.
Printed references:
Glaw, F., Vences, M. 2007. A Field Guide to the Amphibians and Reptiles of Madagascar, Third Edition
Glaw, F., Vences, M. 1994. A Fieldguide to the Amphibians and Reptiles of Madagascar, Second Edition
Henkel, F., Schmidt, W. 2000. Amphibians and Reptiles of Madagascar and the Mascarene, Seychelles, and Comoro Islands